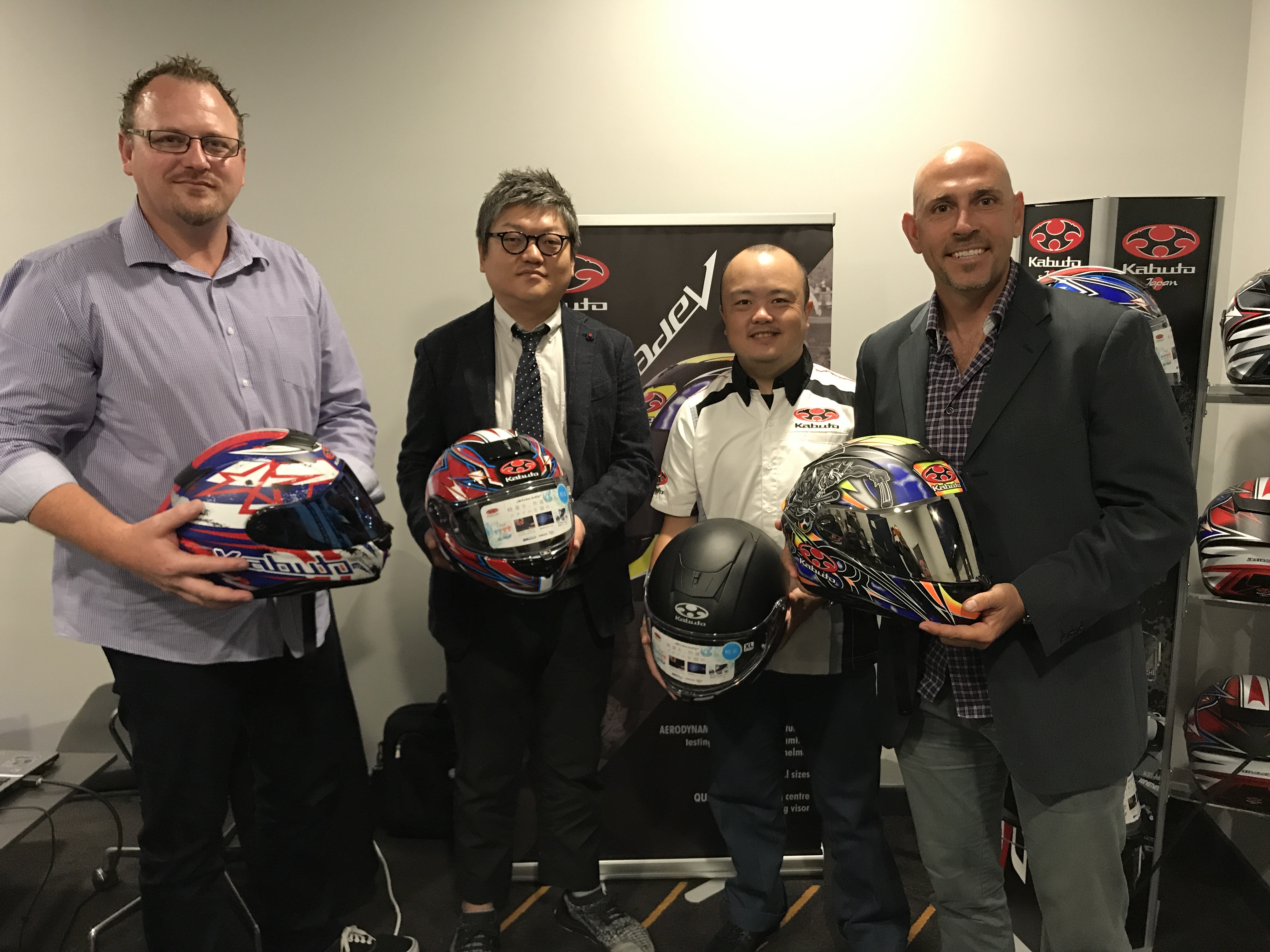 Japanese helmet manufacturer Kabuto are launching their new Aeroblade helmet model, and we were on hand to meet the Executive Director Hiroki Kimura and their overseas operations manager Ryohei Wada who'd come all the way to OZ to give us a preview.
The super light and aerodynamic and well ventilated Aeroblade series has seen good uptake here in Australia and the Kabuto team renowned for their innovation and R&D have lifted the bar once more with the fifth generation of the Aeroblade. As usual; with a focus on weight, safety, aerodynamics, size and wind noise.
The Aeroblade 5 helmets are ECE approved and are built using Kabuto's Advanced Composite Technology to reduce weight, and their own wind tunnel testing to get the airflow right, a combination which ensures the rider has less G's on the head in both acceleration and deceleration. This translates to less neck and shoulder stress on the road. The aerodynamic features of the Aeroblade 5 such as their patented wake stabilizer, are said to reduce vibration to allow for stabler vision.
Australia is set to get four versions of the Kabuto Aeroblade 5, and will be available at all good bike stores in November. A firm price has not yet been confirmed, but will likely be set around the $450 – $500 mark.
Kabuto is distributed in Australia by Moto National Accessories.