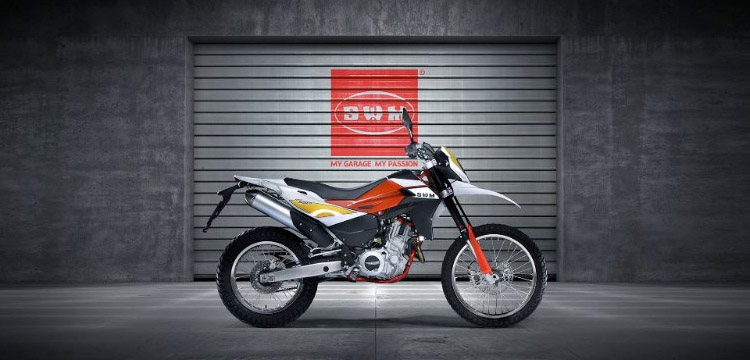 Italian brand SWM has been reborn after 30 years and is coming after the enduro and adventure markets with its first model, the learner-legal $8,990 RS650R.
Made in the old Husqvarna factory in Biandronno using an engine designed for Husqvarna under Cagiva ownership, the SWM is the product of SWM CEO Ampelio Macchi, formerly Husqvarna's chief engineer.
And just to reinforce the heritage of the new bike, the RS650R is based on the Husqvarna TE630.
"Mr Macchi knows this is a great platform to build an exceptional dual-purpose bike because he built it," Stephen Tuff of importer Mojo Motorcycles says.
The liquid-cooled, single-cylinder engine, which produces over 50hp, was never employed by Husqvarna, nor by BMW when it bought the brand.
SWM originally established itself in the 1970s and became a success in European off-road competition, including the International Six Days Trial. But it folded in the 1980s.
Macchi, backed by Chinese money, has re-established the name out of the ashes of Husqvarna's operations, though "ashes" is certainly not the best description of the very modern, well-equipped factory that was built under the late Claudio Castiglioni's leadership.
The RS650R is the first bike to roll off this SWM production line, and while it's primarily an enduro bike, it is being pitched at the adventure market in Australia.
"The dual-sport end of the adventure bike market is burning bright right now and the RS650R will fit in nicely at a very competitive price point," Tuff says.
Even though the model is designated a 650, the RS enigne is a 600cc, DOHC, four-valve unit with a six-speed gearbox.
It sits in a steel frame using Marzocchi forks and a Sachs rear shock. The bike is shod with 90/90-21 and 140/80-18 rubber. Weight is 144kg.
The fuel tank is a small 12 litres, and is likely to be one of the first things changed by owners who do want to make an adventure-touring bike out of the RS.
The fact that the RS has so much TE630 in it means many existing aftermarket products will bolt straight on.
"There's already a number of quality accessories available for this bike including a 25-litre Safari Tank, bash plates from B&B Off-Road and Force Accessories, and mufflers from Barrett Exhaust," Tuff says.
Mojo Motorcycles is also the importer of brands such as Sherco, CFMoto and Kymco. They're seeking expressions of interest from potential SWM dealers.