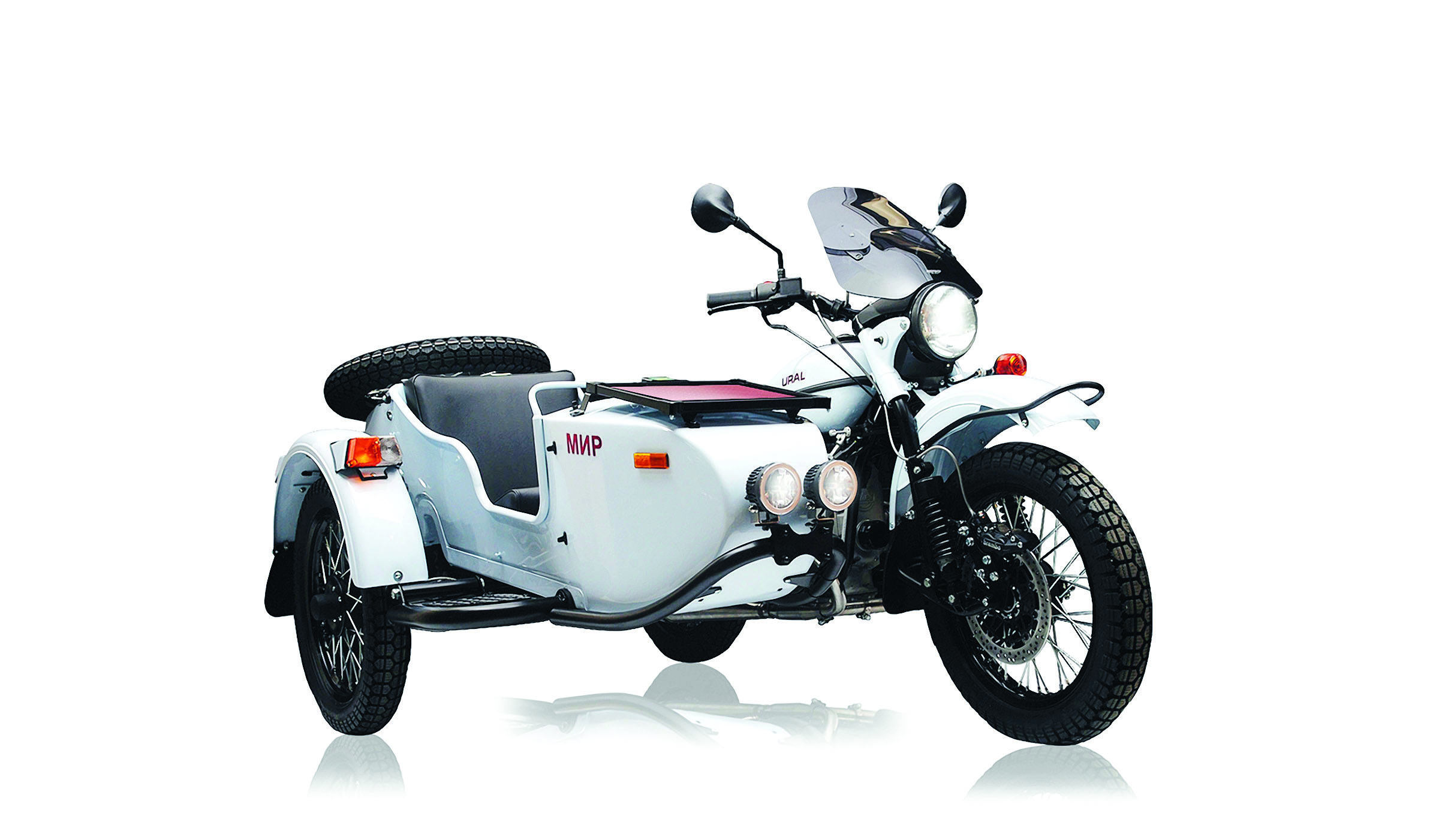 The retro-style Russian-made Ural is finally entering the space age with a limited edition model named after the combined USA-USSR Shu le-Mir space program. The Ural Mir even features a solar panel to bolster the battery to run auxiliary items such as phones, GPS and music players. It also features a sidecar windshield and a custom tonneau cover that uses reflective insulation like a space capsule and can be used as a rescue thermal blanket. And they've also included the wrench in an accessible position!
I'll let the Russians explain further because their press release is hilarious: "Travel in deep space is filled with the unknown, so we've secured an emergency repair wrench onboard, complete with an embedded QR code for very special 'when all else fails' emergency repair instructions. 2014 LE Ural — the only motorcycle that comes with the solar panel, the wrench and Lev Andropov's problem-solving method."
Only 20 two-wheel-drive, right-sidechair units are being made and all are destined for the USA. Ural Australia spokesman Jonathon Taylor confirms we won't be getting any here.