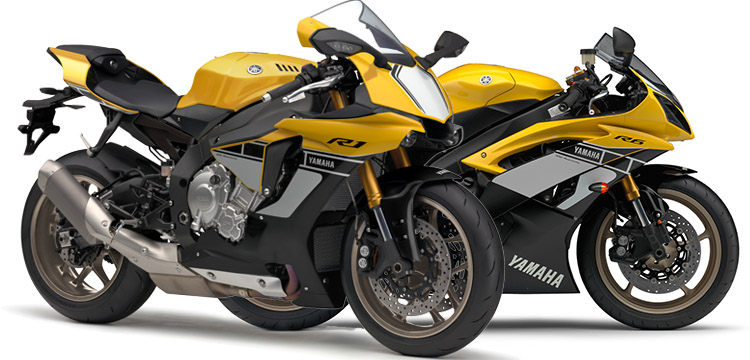 Yamaha today unveiled the 2016 YZF-R1 and YZF-R6 in special race-inspired yellow colour schemes that add more flair to the company's 60th anniversary celebrations.
The two sports bikes look stunning in the colours that have a deep association with 500cc GP star Kenny Roberts, who won world championships in 1978, 1979 and 1980.
They made their debut this morning at the Australian MotoGP at Phill Island.
The anniversary-edition R6 will be on sale in Australia before the end of the month, according to Yamaha Motor Australia, but we'll have to wait until early next year before we get the R1.
Both bikes will also be available in matt grey and in the blue-and-white Yamaha racing colours, while the up-spec R1M will arrive only in its Carbon Race Blue scheme.
Mechanically, the bikes will remain the same as the 2015 models.
The R6 will have a recommended retail price of $16,499 in the yellow, and $15,999 in the other colours. The R1 will be $24,999 and $23,999 respectively, and the R1m will sell for $31,999. Those prices exclude on-road costs.
See your Yamaha dealer or the website for more information.