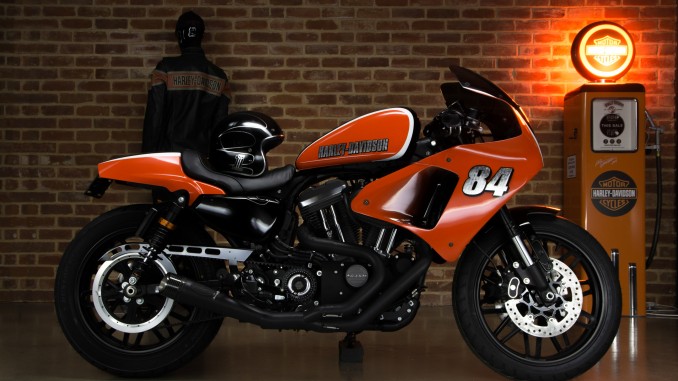 Adelaide Harley Davidson® Bike Works has been crowned the 2018 Australian and New Zealand Custom King after winning the Harley-Davidson® custom motorcycle build-off competition, Battle of the Kings.
From the 17 participating dealerships across Australia and New Zealand, five finalists were selected by the general public. Each finalist was judged and scored on character, styling and X-factor by the Battle of the Kings judging panel made up of selected industry professionals.
Using the 2018 Harley-Davidson Roadster as their base model, the bike named 'Back to the Track' is described by Adelaide Harley-Davidson® Bike Works as 'a custom build that reflects the racing heritage of the VR1000 and restores the sound of the iconic Sportster model belting around Aussie race tracks'. Featuring custom made fairing, rear sets and clip-on bars the bike is a testimonial to the local racing scene.
Harley-Davidson Ambassador and one of the selected BOTK Judges, Nathan Hindmarsh commented, "Another great Harley-Davidson build off from the ANZ dealerships. This was a very hard one to pick but I think you'll agree with the winner."
In the first time since the competition's launch in 2015, Adelaide Bike Works will represent ANZ dealers and take to the global stage to compete against the impressive machines entered from all over the world. The 2018 World Custom King will be announced in November 2018.
Keith Waddell, Harley-Davidson ANZ Marketing Director commented, "It was a tough decision as all of the Dealerships put up impressive masterpieces, but we are extremely pleased to announce Adelaide Harley-Davidson® Bike Works as the 2018 Custom King and wish them the best of luck as they take to the world stage."
For more on the Battle of the Kings contest visit www.h-d.com/customkings.