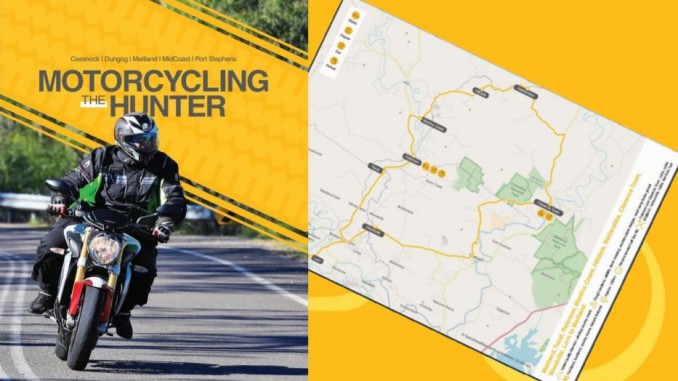 We're pleased to hear from Alison Marshall, the Road Safety Officer
from Maitland City Council again who writes:
"This year we are tagging on to the end of Motorcycle Awareness Month to launch our revised Motorcycling the Hunter publication. The surveys we conducted last year informed a lot of the content for the publication revision.
"Packed with road safety info and suggested rides from the Mid North Coast to the Central Coast and everywhere in between we will be launching the new publication Sat 27 October from 11am at the same location as last year, Turner Park Aberdare/Cessnock."
Get aboard guys and gals and support this worthy event.
ARR contributor, Rod 'Rowdy' Eime at last year's event.
Open invitation to the launch of Motorcycling the Hunter, a publication showcasing the great motorcycle rides of the Hunter.
Saturday 27 October 2018 from 11am
Turner Park, Aberdare Road Aberdare
Free copies of the publication will be available
Supported by M.A.R.I. (Motorcycle Accident Rehabilitation Initiative), Motorcycle Council of NSW, Roads and Maritime Services and local Councils.
Get a few riders together and make a day of it.
A sausage sizzle supporting the Cessnock Hornets Soccer Club will be on offer for a small fee.
For further information and RSVP for catering contact Road Safety Officer Maitland City Council on 02 4934 9840.