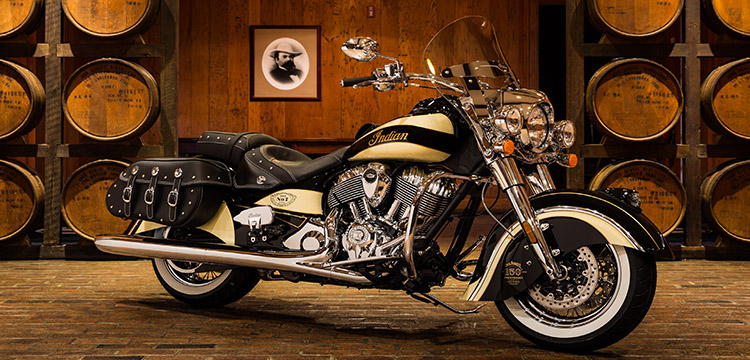 A limited-edition Jack Daniels Indian has already exceeded $40,000 in a charity auction supporting the Black Dog Ride, but bidding isn't closed yet.
The eBay auction features a very limited edition Chief Vintage model celebrating the 150th anniversary of the Jack Daniels distillery. Only 150 have been produced for sale across the globe.
The auction is a combined effort between Indian Motorcycle Australia and Aussie rock legend Ian Moss.
Moss is currently riding an Indian to Alice Springs, where he'll launch his new album, Nashville Sessions, at a concert on the 10th. He's raising more funds for the Black Dog Ride in the process.
The customising work for the limited-edition Chief Vintage model was done by Klock Werks Custom Cycles, a workshop based in South Dakota — near where the famous Sturgis rally is held each year. They've gone for a dark, glossy colour scheme to fit the Jack Daniels connection, setting it off with details such as white stitching on the leather.
Looking at the result, we reckon this is one instance in which drink and ride do mix.