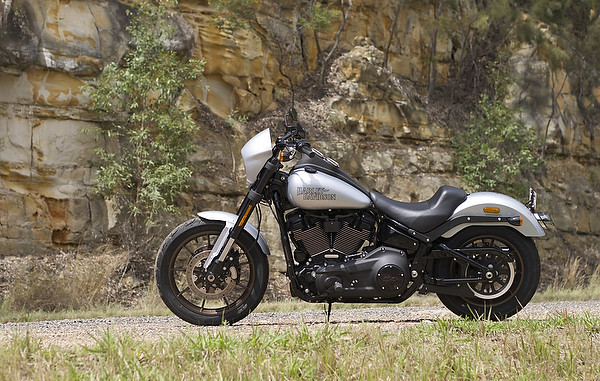 While we all thought Harley-Davidson was focussing on electric bikes, the new Streetfighter and Adventure machines, the Motor Co. has slipped in with its best cruiser ever.
You read me right: the new Low Rider S is the best all-round cruiser Harley-Davidson has ever made.
You see, the Low Rider S is very satisfying to ride, accelerating hard thanks to the big 114 cubic inch motor while cornering and braking better than any of its predecessors. Priced at under 30 grand it's pretty good value too.
Initial impressions weren't awesome, the mid-set controls felt too far forward for feet-out comfort, but the low seat meant they couldn't be positioned under the rider's hips… but the first U-turn, exercised effortlessly, dispelled any negative feelings. Two weeks later the foot pegs were chamfered from having fun in the twisties.
Am I tying to tell you this is a sportsbike, that Panigale owners which be afraid? Of course not, but what I am saying is this is the best cruiser Harley has ever made – and its the new benchmark to compare other cruisers to.
Not only does the Low Rider S go, stop and handle, it does it with style. Is it perfect? No. Is it prefect for you? Maybe.
Read the full test in Australian Road Rider, issue #154, out now.