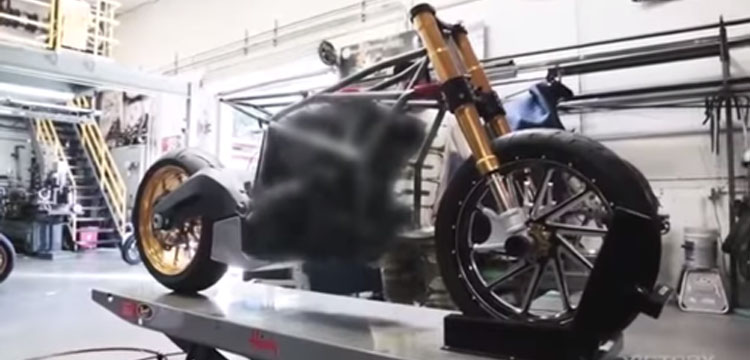 Victory is developing a high-performance V-twin engine which will be debutted in an assault on the Pikes Peak Hill Climb, when it will be housed in a race chassis hand-built by Roland Sands Design.
In a video released by the US manufacturer (above), no explicit details about the engine are revealed, although it is clear from the plastic mock-up that the powerplant will be far removed from traditional American twins.
Like the Scout engine built by sister company Indian, the new Victory engine appears to be fully liquid-cooled, with no colling fins, and will have double overhead camshafts, most likely operating four valves per cylinder.
The only hint we have about Victory's ultimate intentions for the motor are the fact that the prototype is being used in an all-out race bike without fairings for the Pikes Peak run.
This indicates the production bikes may be more like Buell's sportsbikes than Harley's V-Rods.
Given that no US manfacturer has any serious history in superbikes, we're not tipping that Victory will fit a fairing and go down that path, despite the fact that parent company Polaris would have the resources to underpin it.
However, Victory is going racing in Europe … on an electric superbike. It has announced it will field a electric racer at the Isle of Man TT in June.