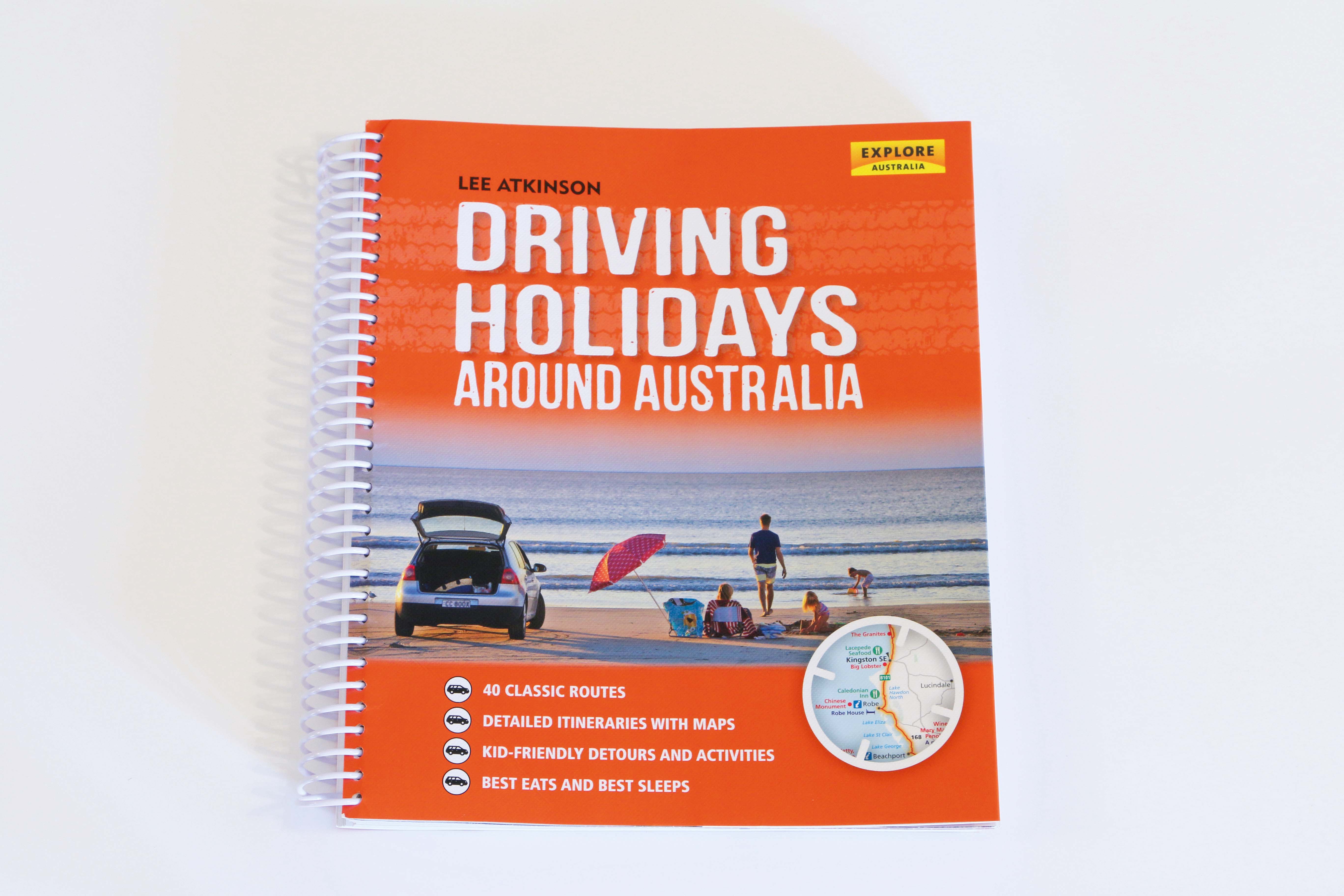 Driving? Yes, but in this case Lee Atkinson's latest travel book is as good a guide for riding as it is for driving. Lee is one of Australia's few professional travel writers and knows a good road trip when she sees it, and her Driving Holidays is a good reference book for motorcyclists keen to explore Australia. Driving Holidays features 40 routes that cover every state and territory. The focus is on the holiday aspect of each route, so Lee doesn't focus on getting from point to point in a hurry, more on all the attractions, diversions and experiences you'll find in the area. You get recommended side trips — most of which I think you'd be mad not to take, based on the ones I know — as well as advice on good places to eat and options for accommodation.
In her brief descriptions of routes and places, Lee captures the character or nature of them well without bogging you down in detail. She also lets you know about the best season to travel each route, gives you warnings about road conditions particular to any route, includes contact details for more information and lists the distances involved. The little Kids' Spot sidebars probably won't be much use to riders, but then again I found a few of them would suit the big kid in me, like visiting a strawberry picking farm. The routes covered range from the commute between Sydney and Canberra (but the interesting way to do it), to major treks like the Savannah Way across the top of Australia. As much as they've been selected as "driving holidays" they really do fi t the kinds of roads we tend to like most, with few exceptions.
I was surprised when I counted how many of these routes I'd ridden already — routes from the Tassie coast to Western Australia. There are roads famous among motorcyclists: the Omeo Highway, Great Ocean Road, all the Snowy Mountains roads, Waterfall Way (think Dorrigo Plateau) and plenty more. I've often blasted through these roads but reading Driving Holidays I realised how much I'd missed along the way. In many cases I found there were be er options for eating and sleeping than I'd experienced by not doing a bit of research first.
Unless you know where you're going and what you're doing along the way, or just riding from A to B, Driving Holidays is a fantastic reference with which to plan your trip. All the info you need is at your fingertips, and it includes maps to help you visualise where you're going. You can find it at bookshops or through the Explore Australia website.
 DETAILS:
Price: $39.95
Author: Lee Atkinson
Publisher: Explore Australia
ISBN: 9781741174441
Format: Paperback, spiral bound, 328 pages, 263 x 220mm
Info: exploreaustralia.net.au