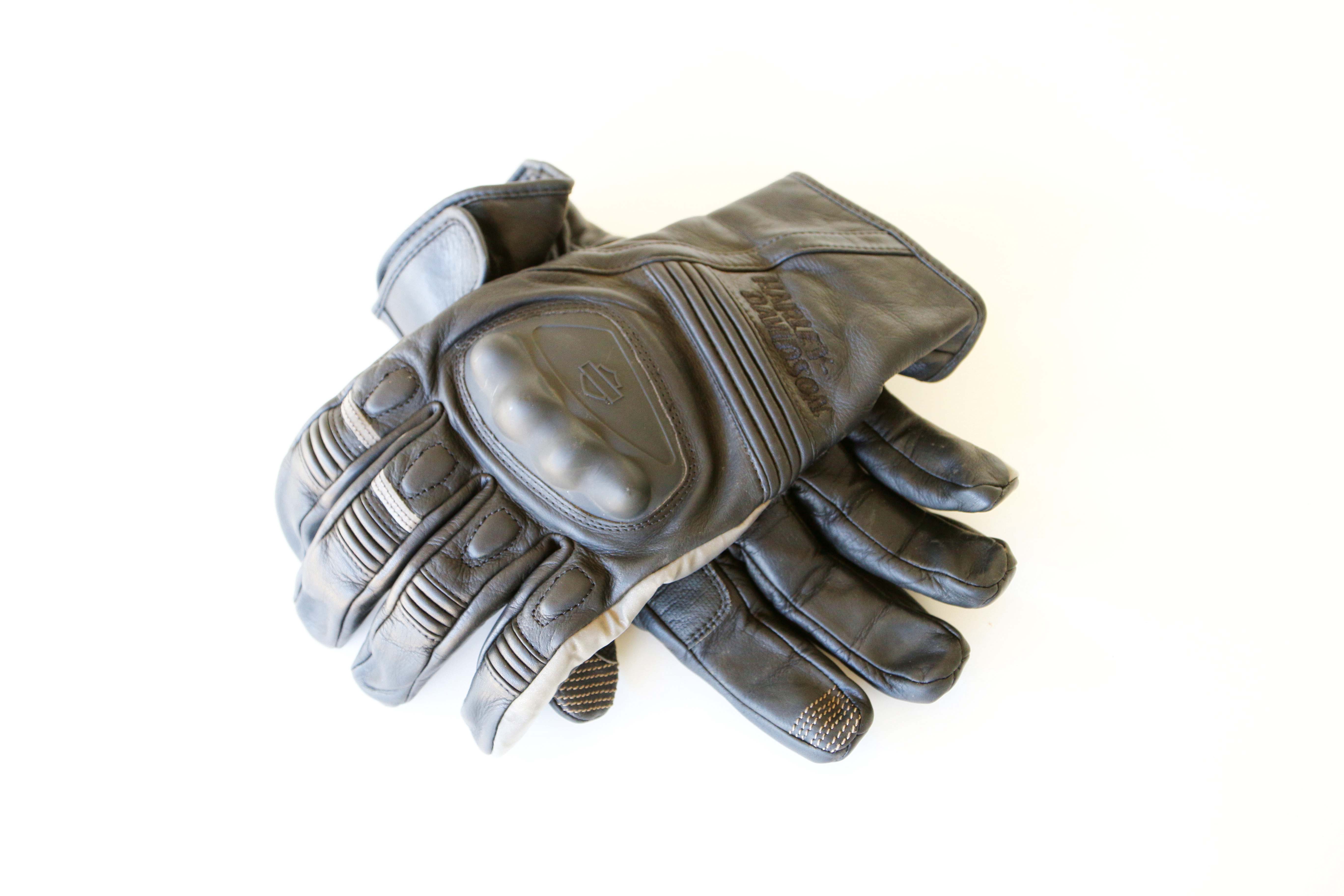 There are so many gloves on the market that it's hard to make a bad choice when you buy a set. Often it's the little things that make a pair stand out, and that's where Harley's Resilient riding gloves come into their own. Available as short gloves for warmer weather or longer gauntlets for cooler days, they're not just competing with the dozens of other brands out there but with a swag of other H-D gloves. So they have to do something special. I've been trialling a set of the shorter Resilients. They don't have one particular feature or trick that lifts them above other similar gloves, but they have a number of well-conceived design features that add up to a good product.
Made from so cowhide with a polyester lining, they're extremely supple and comfortable, always one of the first and most critical things I look for in gloves. The shaped fingers and thumb follow the natural curves of your own and there's minimal bunching underneath when you wrap your hands around a bike's grips. Stretch panels on the back of the fingers and wrist add to their great fit.
They're also strong. The leather is a tough one that should withstand a decent slide down the tarmac, and it is reinforced with various items. These include a plastic guard over the back of your hand and knuckles, which is a subtle matte black, and a padded Kevlar panel on the heel of your palm, the place most likely to take a big impact and heavy abrasion. Small pads add some protection to the upper bones of your fingers. The wrist tapers in and closes with a Velcro tab that creates such a secure fit I doubt anyone would ever have these ripped from their hands in an accident. An extra layer of leather inside your thumb and forefinger will resist wear and tear, and the quality of construction gives the impression these Harley gloves will last a long time.
Stitching is good and strong. I'm not sure the reflective material on a couple of fingers and the bottom of your hand — the part that will be facing side-on to traffic when your hands are on the bars — will stand out that much under lights at night but it can't hurt. For modern technology, the forefinger and thumb have stitching to activate touchscreens, a feature that works fine on a bike's TFT display but doesn't prod my iPhone into action. I like the discreet styling, which doesn't overtly flash the H-D name. It means that even non-Harley riders can enjoy the comfort, fit, features and quality of the Resilient gloves.
DETAILS:
SIZES: S-3XL
INFO, PRICE: H-D website