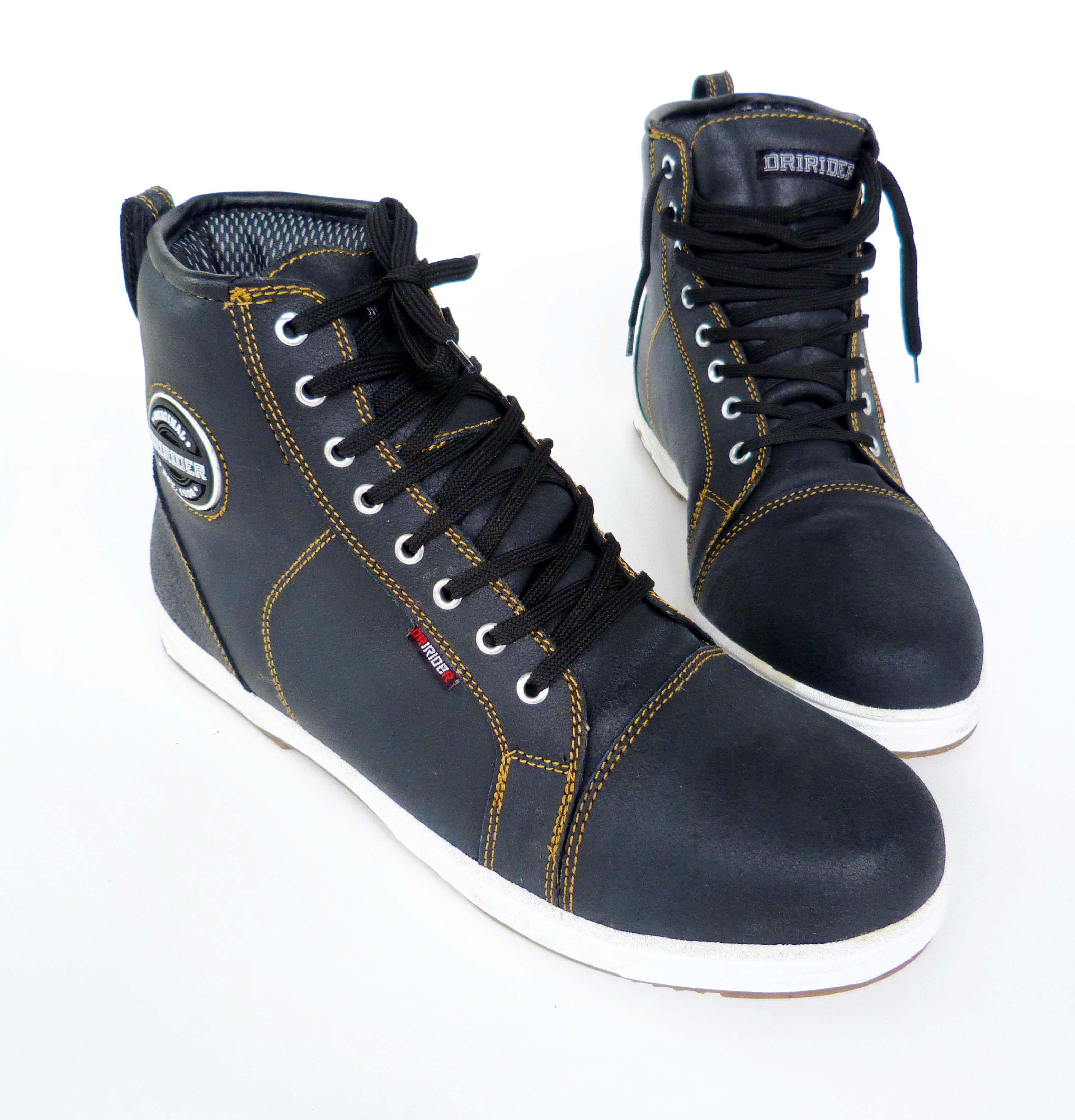 Until I got a pair of DriRider iRide 2 sneakers, it had been a very, very long time since I'd worn less than boots on a bike, with the rare exception when I might ride a short way in fancy shoes if I had to dress up for some reason. The lack of protection felt wrong. I felt vulnerable. Exposed ankles seem to be one of those things I can't get comfortable with. I didn't always want to be getting around in big, bulky, unmistakable bike boots though, and so I got rather excited when this style of riding footwear appeared on the market.
"Dad, I haven't seen you wearing sneakers in years," my daughter said when I rocked up in the iRides. She was as surprised as she was pleased that I might be showing signs of coolness. Of course, being Dad, I had to explain that they were in fact bike boots and that safety was not being compromised. For these are indeed boots rather than shoes, it's just that no one really knows it. They're as comfy as sneakers to walk in, so much so I've even worn them when I wasn't riding. On the bike, they offer good protection thanks to strong construction, a decent amount of padding, and coverage rising just above your ankles, which are nicely ensconced. There's strength built into the soles, as well as plastic toe caps and ankle cups. The laces are closely crossed, adding strength and ensuring there's no way these will be torn off your feet in a crash. As always with laces, make sure you don't leave large loops dangling where they can wrap around levers or pedals — very embarrassing when you try to put your foot down! The soles are very grippy.
The DriRiders are waterproof, as I've found after riding in the rain a few times, but if your pants don't come all the way down over the tops you'll get water running down your legs into them. They don't keep the cold air away from your legs like touring boots do, either. But those are obvious compromises. The traditionalist in me wouldn't let me go past the black leather version of the iRides but you can also opt for a combination of leather and canvas construction or leather and suede. The latter opens up the colour options. There is also a perforated leather model, which loses the waterproofing but gains cooling effect. After about 5000km of use, the iRides are looking good, showing no flaws and little wear and tear. I reckon they'll be good in the long haul. They're now my chosen boots for casual rides of any distance, and I only put on the regular boots if I need that extra protection.
DETAILS:
SIZES: 38-48
COLOURS: Black, coffee, navy/tan
FINISHES: Leather, vintage leather, leather/canvas, leather/suede, perforated
INFO: DriRider website