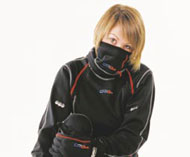 Keep chill out
Oxford Chillout Advanced Windproof Clothing is the latest from this British manufacturer of bike gear. The all new Oxford Chillout range of Advanced Rider Wear uses the very latest in sportswear technology to keep you warm when it is cold and cool when it is warm, it says, allowing you to focus on the road ahead.
To achieve this it has gone for some cutting-edge material technology.
Chilltex is both tough and gentle at the same time. Waterproof, windproof and breathable, it also has an insulating fleece lining, which is gentle on the skin. Chilltex is used on Oxford Chillout clothing wherever there is risk of windchill or rain affecting the rider.
Chilltex Hydrocore is also a breathable material, capable of "wicking" away more liquid from your skin than your body can produce, or so the manufacturer says. Oxford Chillout clothing uses Chilltex NeoCore wherever perspiration is most likely – for example, where material is pressed constantly against the skin, on the back of a shirt or around a mouth.
The clothing comes with a lifetime guarantee: "This is a unique sign of our confidence in the quality of the materials and workmanship, which go into every piece of Oxford Chillout Clothing," says the company. It is available from your bike shop, or take a look at the distributor Ficeda's website at www.ficeda.com.au.
There is a huge range of Chillout clothing, including gloves, shirts, pants, balaclavas, turtlenecks and even knee protectors. And yes, we're going to be sampling them, so keep an eye on our regular "Testing Times" feature.