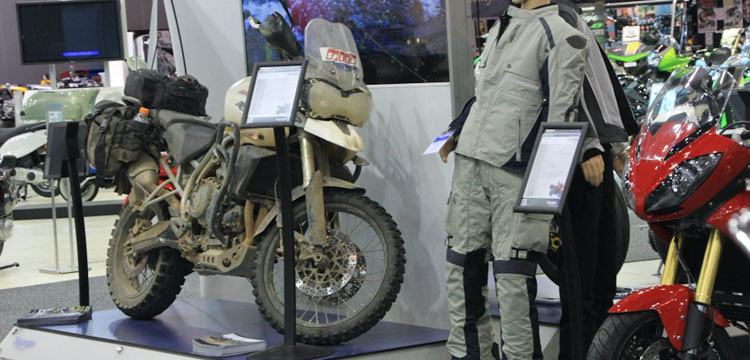 The 2015 Sydney Motorcycle Show will be a big one when it opens at Sydney Showgrounds on November 20 with more than 100 exhibitors showcasing all kinds of goodies.
"The 2015 Sydney Motorcycle Show will be the biggest motorcycling event Sydney has hosted," organiser Troy Bayliss says.
Two months before the doors open on the show, only 10% of the 25,000 square metres of floor space remains available to the trade.
Bayliss hasn't yet released details of who'll be showing new bikes and other products, but most major motorcycle manufacturers will have significant exhibits in Sydney, including a large number of 2016 model debuts.
As in Melbourne last year, the public will be included in the traditional pre-event media presentations, when the bike ditributors present their 2016 ranges.
"We have introduced a number of new initiatives and I am particularly excited to be inviting show visitors to witness the new bike reveals," Balyiss says.
"It is a unique opportunity and those who attend on Friday will be amongst the first in Australia and in some cases the world to see the covers come off some incredible machines."
Bayliss has arranged demo rides, outdoor displays, stunt shows and a lot more to complement the exhibitions inside.
There will be a Custom Classic exhibition, and Mayliss has promised there'll be more attracitons announced in the lead-up to the event.
Australian Road Rider will be there, too, so make sure you stop by and say g'day.
For more information visit SydneyMotorcycleShow.com.au.