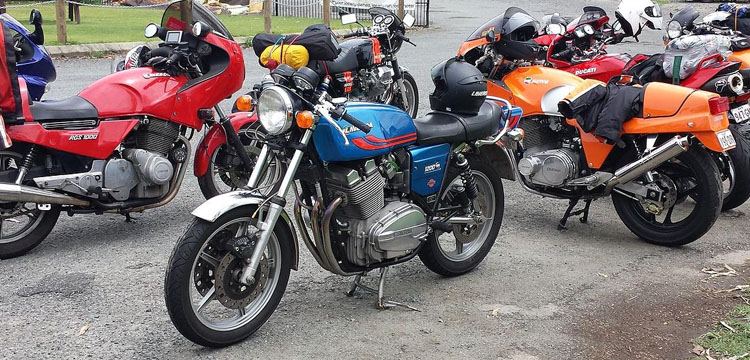 Club Laverda's feast of bikes, displays, music and two-wheeled fun will fire up in Cleveland, Queensland, this Sunday, July 19.
With a $2000 prize for Best Bike and 60 trophies to be awarded, the Concours is one of the largest and most successful events of its kind in Australia, featuring scores of top-notch motorcycles of all types and ages.
This year Club Laverda Qld is introducing a dyno competition, with trophies for bikes that produce the most horsepower in the sub-750cc class, over 750, and V-twins.
As well as the mouth-watering array of show-condition bikes, the Concours will have 30 trade stalls, 35 club stands, kids' activities, live music and food vendors. It's alcohol-free and billed as a family event.
The show supports two charities, the Make A Wish Foundation and RaceSafe, for which Club Laverda Qld has raised over $65,000 in the past 11 years.
There's a $10 gate fee for anyone over 15 years old, as well as a $10 fee for those displaying bikes.
The Concours is at the Cleveland Show Grounds in Norm Price Park, Long Street, Cleveland. See the Club Laverda Qld website for full details and info about the only thing that may throw a spanner in the works, wet weather.