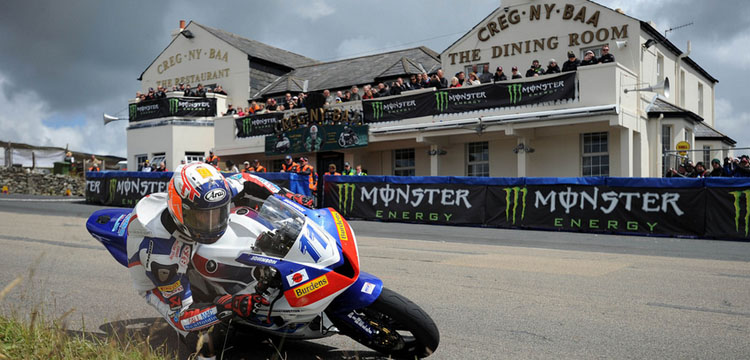 See the 2016 Isle of Man TT, ride the course and experience one of motorcycling's greatest events with the intimacy only the locals can offer.
Leod Escapes has announced a new two-week tour of the TT that they say will "change who you are as a rider".
"If you're only going to do the TT once, this is how to do it right," says operator Cat MacLeod.
"This tour is done Leod Escapes style, which means you get an authentic experience.
"Locals and race-team veterans show you not only the standard visual and culinary delights but how to experience the TT properly. You'll be shown where to watch, what to look for in the paddock, how to get to the hidden places and how everything works. Local knowledge gets you the inside line."
It is Leod Escapes' first IOM TT experience, and builds on their popular tours that give guests the chance to ride iconic MotoGP tracks.
The trip starts and ends in Dublin, and your base on the Isle of Man is in Douglas, the centre of the action.
You'll ride on the tour, of course, with laps of the TT course included on a choice of KTMs, Kawasakis and Triumphs.
Jim Race will be with the group, guiding you to unique experiences on the course and in the pits, and giving you insights you'd never otherwise enjoy.
"For over 100 years this race has made gods of men," Cat MacLeod says. "I owe it to them to run a tour that honours those heroes and leaves a lasting memory in the hearts of our clients. It's going to be awesome."
For full details, dates, prices etc, see the Leod Escapes website.