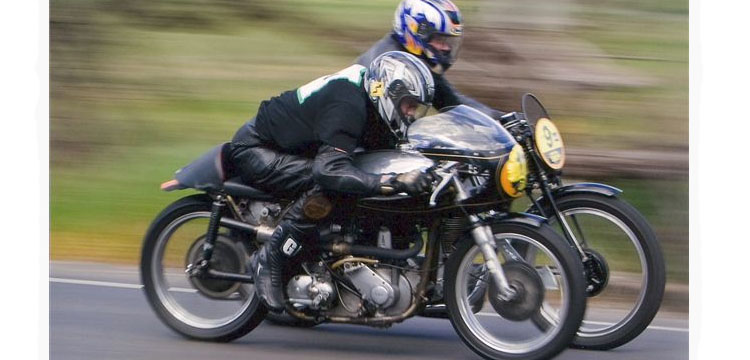 The Aussie MotoGP and the nation's major historic race meeting are being held just a week apart this October, forming a tempting itinerary for a motorcycle tour.
The Australian Historic Road Racing Championships are being held at Mallala, SA, on October 8-11, and the Australian MotoGP will of course be at Phillip Island the following weekend.
More than 300 vintage and classic bikes will compete at the AHRRC, in classes that cover from 1920 to 1990.
Former GP racer, who now runs bike tours, Daryl Beattie knows the potential, saying, "Anyone who loves motorcycling knows that the journey is the adventure, so the nationals could be a pit stop for fans travelling to the Phillip Island MotoGP."
Daryl will be doing both meetings, albeit it in formal roles as the ambassador for the AHRRC and Network Ten commentator at the MotoGP.
"I love all forms of motorcycling and first got involved in vintage racing when I helped my old Suzuki team-mate and buddy Kevin Schwantz race a Manx Norton in New Zealand in 2009," Daryl says.
"Kevin's since raced Manxes in the US and UK. He set the fastest lap for a single-cylinder machine at last year's Goodwood Revival.
"This sport can become very addictive!"
There will be a grand prix link in the form of some very special machinery expected to appear at the historic races, thanks to the involvement of former Red Bull Yamaha 500cc chief engineer Mal Pitman.
"I know he has plans to get some great old Grand Prix machinery out of the woodwork for the weekend," Daryl says.
For details and updates, see the website of the Historic Motor Cycle Racing Register of SA.
Image courtesy HMCRR SA.