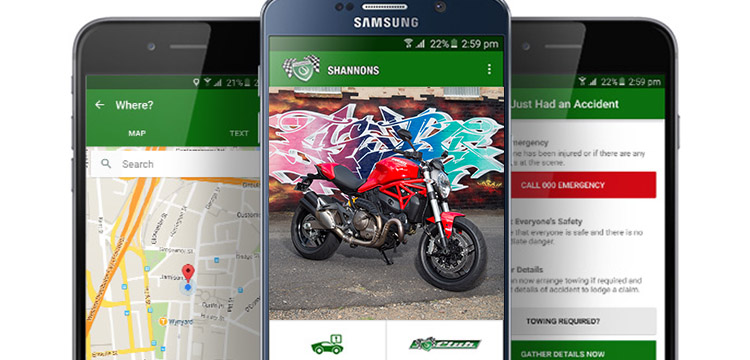 Shannons Insurance has launched a new app that allows you to handle claims many other tasks using your smartphone.
It also gives you access to insurance quotes, links you into the Shannons Club and provides information about the company's auctions.
Shannons is a specialist insurance company that caters to riders and motoring enthusiasts, but also offers other types of insurance such as home and contents.
It is part of Suncrop, which announced the app today.
"The app combines the best Shannons solutions in one place to give our customers easy access to Claim Assistant, the Shannons Club, Shannons Auctions and much more," Suncorp CEO Gary Dransfield said.
"The Shannons Club connects motor enthusiasts to the world they are passionate about and now this is all available through a convenient, user-friendly app."
The app is available to download from Google Play (for Android) and the App Store (iOS).