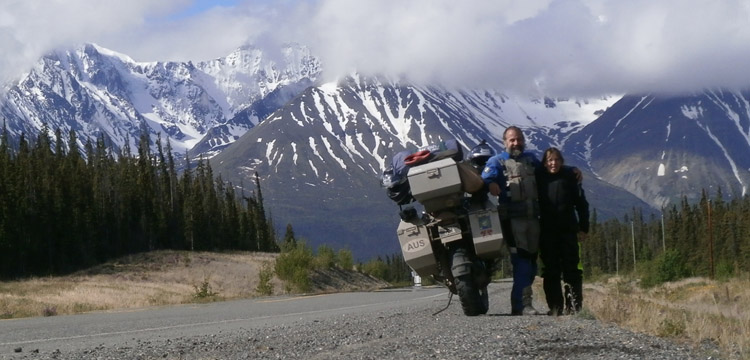 Riding two-up is a partnership that can have devastating consequences if you don't work together, and if your pillion feels unsafe they're not going to work with you as part of the team.
My wife and I undertook an adventure that lasted four years, took us through 41 countries and covered over 120,000km.
I've had the adventure of a life time and been able to do it with my best friend sitting right behind me!
Along the way, I showed my wife what effect she had on the bike. Cruising through eastern Russia, I thought of a practical demonstration that had quite an effect on her.
I was explaining to her about how slight weight shifts had a big effect on the bike and that if she wanted to she could have an adverse effect on the bike by shifting her weight the wrong way at the wrong time.
She didn't believe me, saying she often moved around and hadn't noticed any effect on the bike. I explained that she hadn't noticed because I had quickly countered those effects before she had noticed.
To prove this, while on an open, empty stretch of good road, I asked her to lean to the side to see what the bike would do and that I would do nothing to counter the effect.
She was amazed that she was able to make the bike move left or right just by shifting her weight. Up until that point my wife only knew that she had to lean with the bike, but she didn't know why.
From that point on I noticed an improvement in our riding.
Teaching your partner how a bike handles is probably a good idea.
- by Michael Clode
This is an extract from a full feature on two-up touring coming up in Australian Road Rider issue #127, available July 14 2016 at enwsagents or through iTunes and Zinio.