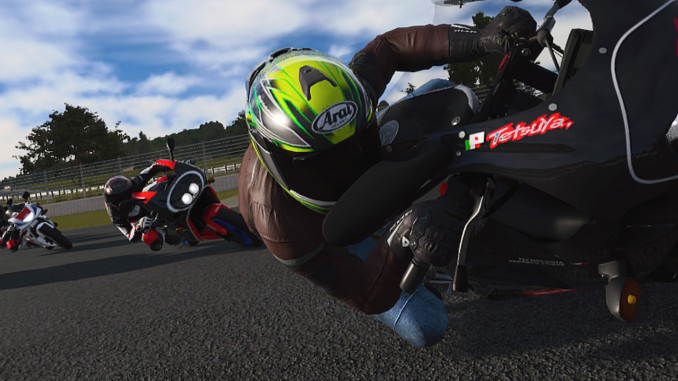 By TUNG NGUYEN
Two years since launching the second iteration of the Ride series, Italian video game developer Milestone are back behind the handlebars for the third, and most polished, entry into the motorcycle racing franchise.
For those out of the loop, the Ride video game series began in 2015 and applied a simulation-heavy design for motorcycle racing, similar to what Gran Turismo and Forza Motorsport do for cars.
With more than 230 bike models available to ride out of the box, Ride 3 easily offers one of the most comprehensive motorcycle catalogues available in any game, ranging from the classic 1969 MV Agusta 500cc Three, the ballistic Honda CBR1100XX Super Blackbird, and all the way up to the all-electric Energica Eva.
All 230-odd bikes are also divided into seven classes – Naked, Superbike, Supermoto, Maxienduro, Vintage, Sport and Café Racer – so off-road focussed dirt bikes don't line-up against hardcore road rockets.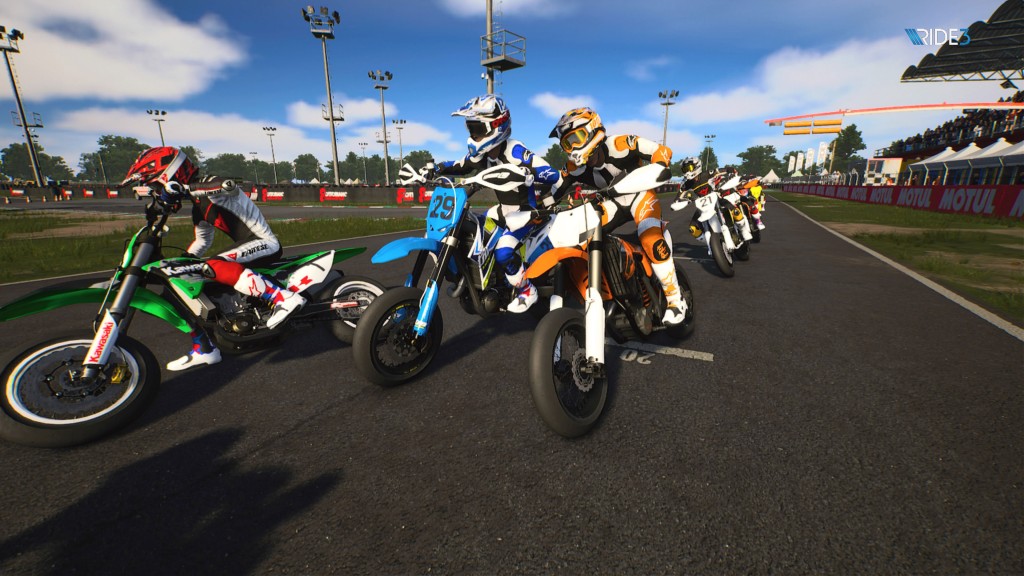 What's great here is that all riding tastes are accounted for and each category – as well as each individual bike – has its own distinct and different feel from one another.
A Triumph Street Twin won't be able to carve up the corners quite like a Suzuki GSX-R 750 SRAD, while the KTM 450 SMR becomes noticeably floaty when transitioning from a dirt path onto the blacktop.
Like in older games, each bike is also assigned a performance point – or PP – to try and keep things fair when racing, but players can also dive in a tweak, tune and modify individual components to build their own dream ride.
Bike customisation extends to engine, gearbox, brakes, suspension, wheels and even appearance options, with each category offering a smorgasbord of parts to spend hard-earned racing winnings on.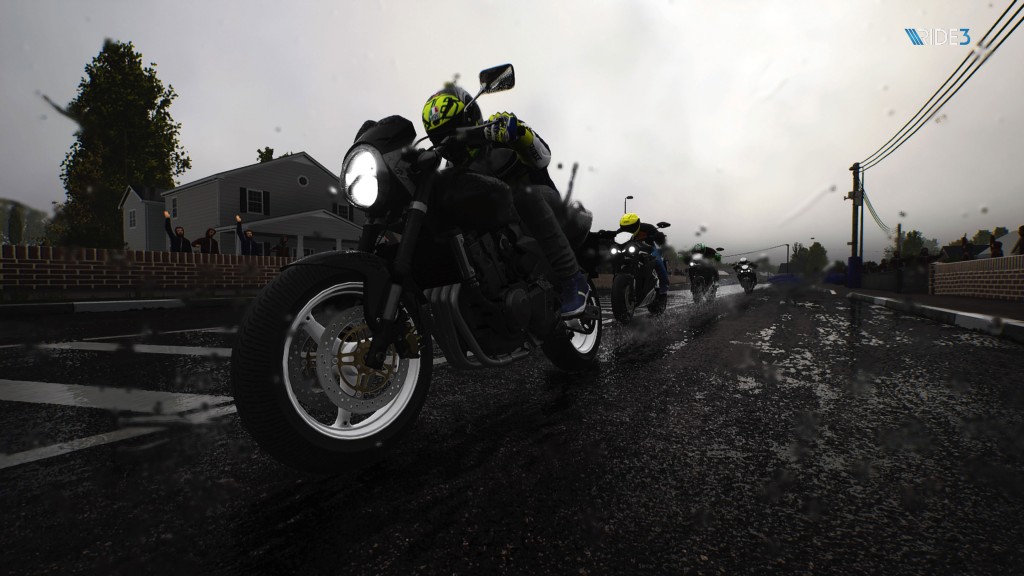 Players can also dive into suspension, gear, control and steering settings of each bike to further tweak characteristics such as front and rear preload, rebound and compression, and gear ratios, giving near limitless options for tuning.
If this all sounds a little too complex, Milestone includes a handy guide for how each tweak will affect handling and performance so even complete newbies can dive in an have an idea of what changing the brake register and head inclination will do to a bike.
In addition to the already comprehensive customisation options including changing handle bars, mirrors, wheels and grips, Ride 3 also adds a fully-fledged livery editor so players can splatter their favourite bikes with their own sticker designs.
If you are particular proud of a creation, you can even upload online and browse and download other player's liveries.
It's obvious the developers at Milestone have poured over every minute detail as they painstakingly recreated each bike, with details such as handle bars, exhaust systems, seats and panelling rendered in their full high-definition glory.
The new Unreal Engine 4 graphics engine no doubt adds to its strong aesthetic appeal, while some bikes even looked photo-realistic on our PS4 Pro and 4K HDR TV.
The presentation of the bikes is easily Ride 3's strongest selling point, so it's a shame the same level of polish didn't carry over into the menu system, which is basic and plain.
Adopting a more functional approach to navigating the game's various play options – including a comprehensive career mode, multiplayer and weekly challenges, as well as a quick mode with race, time attack and drag options – the menus are nothing more than a series of lists, which are accompanied by only a few music tracks.
What we did like however, is the fact that the entire main menu is situated in the player avatar's trendy red-brick apartment, complete with a corner to change and buy new outfits, and a motorcycle stand to show off your favourite bike.
Although the main player character can look jagged and uneven in some places (especially the hair), Milestone have done an outstanding job in translating the plethora of riding gear into the digital medium.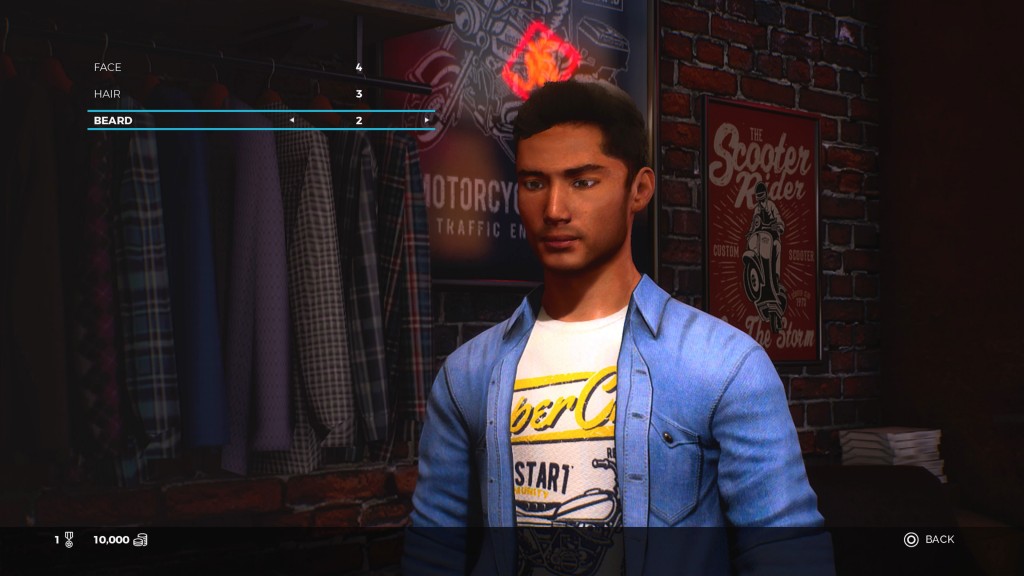 Jackets, gloves, boots and helmets from brands including Shoei, AGV, Dainese, Alpinestars, Ixon and AXO all look uncannily accurate in game, while there are five different race outfits and one home outfit you can deck out and switch between at any time.
Thankfully, once you dive into the career mode, the presentation gets a much needed lift as each racing series is laid out like a cover to a glossy magazine and each race within the series like a page – it's inspired stuff!
And it's here where plays will spend most of their time, winning races, accruing credits and buying ever-increasingly expensive bikes, clothes and modifications.
There's even a comprehensive tutorial to get new players accustomed to the different handling characteristics of various bikes, as well as how to chain together more complicated riding techniques.
Here's where Milestone excels again, offering players the option to pop wheelies, lean forwards and backwards on a bike, and tuck in at high speeds – all animated beautifully and realistically.
Even little details such as which leg lifts off first from a launch or whether the rider sticks a foot out or leans down low mid corner can be customised.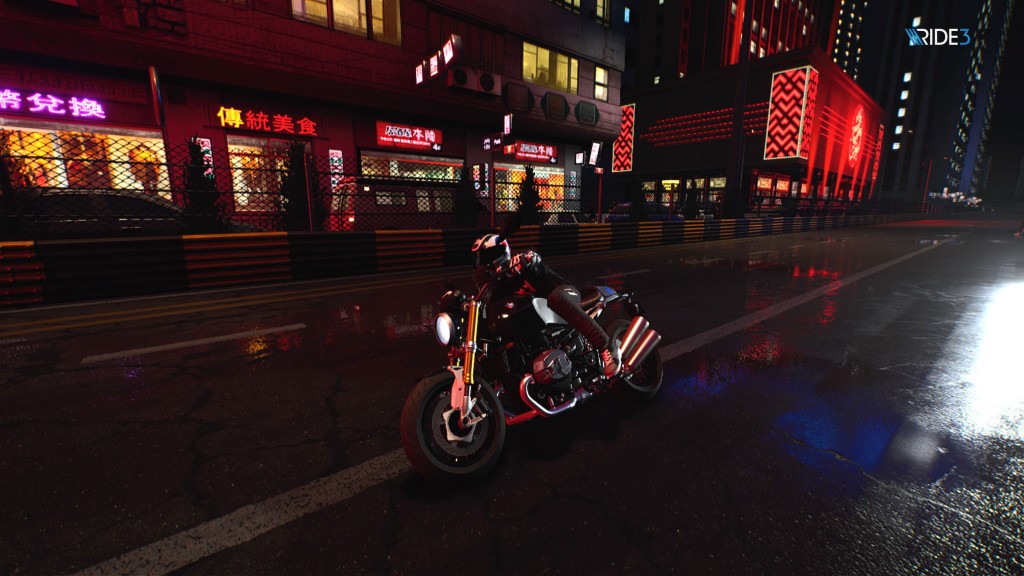 Clearly Milestone are avid motorbike enthusiasts and are committed to translating the look and feel of riding as accurately as possible.
Nowhere is this more apparent than in the actual racing, which is aided by a new physics engine which imbues a palatable sense of weight to the bikes and riders.
The feeling of weight transfer while snaking through S bends or trying to scrub speed to make a sharp hairpin is much more noticeable and adds to the realism of Ride 3's gameplay.
Milestone has really nailed the sensation of riding in Ride 3 and set a new benchmark for all other motorcycle racing games to come.
For those that can't quite nail the new physics, Milestone have included three different levels of simulation, ranging from assisted, to normal and up to pro.
Difficulty can also be adjusted independently on a slider anywhere from 20 per cent to 120 per cent, while other options such as race length, automatic braking and a visible can also be tweaked and tuned to deliver the perfect riding experience for gamers of all skill levels.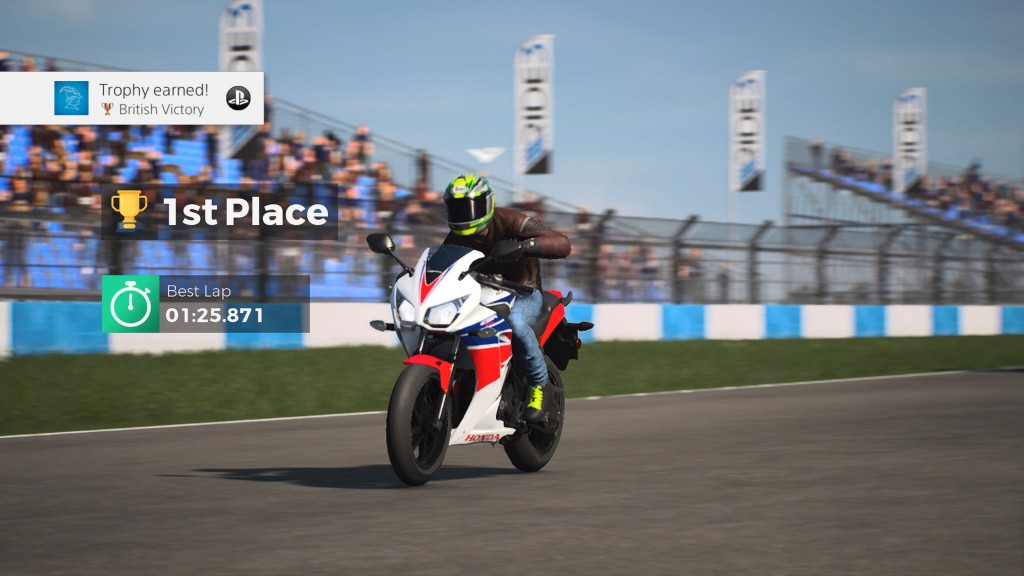 We love that the high level of customisability extends not only to the bikes and player character, but also to the race settings that let's everyone find that balance of a challenging experience without ever getting frustrating.
Those that want to be challenged are also rewarded with more a credits, as turning off assist and increasing difficulty will net a larger bonus at the end of each race.
Thankfully though, if you do overcook a corner or come off, Ride 3 features a handy rewind function that will allow you to turn back the clock and retry that one particularly tricky section.
We really appreciate the rewind button (especially in longer races) and feel this feature should be standard on all racing games – we're looking at you Gran Turismo.
Once you work out the perfect settings, its time to pick one of 30 tracks (some with multiple variations) from around the world to race in, including iconic circuits such as Brands Hatch, Imola, Monza, the Nurburgring Nordschleife and the Ulster GP track.
However, while most tracks look detailed and vibrant – especially the neon-lit night time (a new feature) Macau street circuit and the rain-drenched roads of the North West 200 circuit in Northern Ireland – some, such as Road America, can feel empty, sparse and lifeless.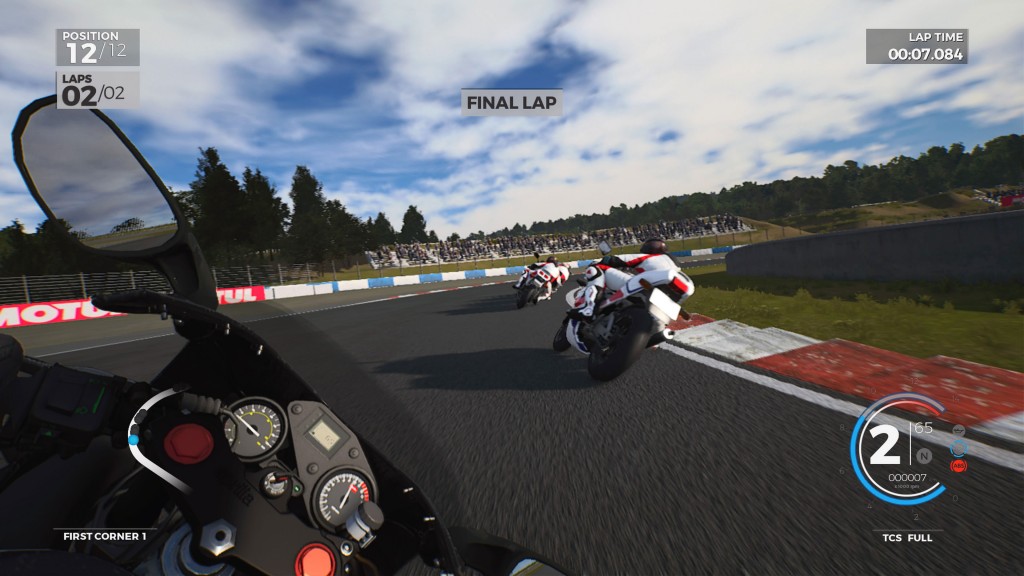 We'd like to see a more consistent approach to track design, especially when it comes to the grandstands and onlookers, while more fictional settings would also allow Milestone to flex its creative muscle a little more.
A smart choice by the developer, which again should probably be adopted across more games, is the option to prioritise either a rock-solid framerate for consistently smooth racing or a high resolution for stunning snaps with the game's built-in photo mode.
Even HDR settings can be set between either 1000 or 2000 nits of brightness so players can find the right amount of graphical smoothness to suit their tastes.
These settings are rarely seen in console gaming, but serious props to Milestone for including them.
Aurally, Ride 3 is also a cut above the rest thanks to superb sound design as bike engines scream and roar to life with clarity and vigour.
Whether it be the high-pitched whine of a Kawasaki ZX-6R Ninja sportsbike or the throaty idle of a Husqvarna FS 450, Milestone has really outdone themselves in recreating each bike's aural cues, especially noticeable in surround sound.
Luckily the bikes sound so good then, as there are no accompanying music tracks during racing, which adds to the realism, but means longer races can quickly become tiresome and grating.
Our advice? Have a radio or iPod handy and race away to your favourite tunes.
Loading screens are also handled expertly, with fact sheets about bikes ready to scroll through to pass the time into the next race or menu.
Overall, Milestone has delivered the most compelling and comprehensive motorcycle racing game to date, offering a deep career mode, vast array of bikes and near-endless customisation.
A more consistent level of polish across track detailing, menu layout and music tracks will go a long way in completing the experience, but bike fans will easily sink dozens of hours into Ride 3.
VERDICT: 7.5/10
Ride 3 will go on-sale from the 30th November, click here to secure your copy.