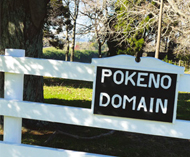 Free & Easy

Thank you, Your Majesty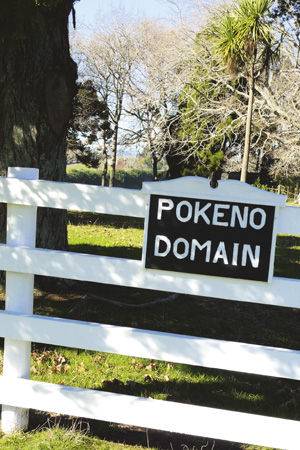 John Steinbeck invented the campervan, so it's said, but it was in New Zealand that it had its first and most spectacular flowering. The reason for that is simple: Unzud is the most camping-friendly place in the world, for motorcyclists just as much as for van drivers. Much of the credit goes to the country's unique Queen's Chain law.
I first came across the term in Peter Mitchell's guide to motorcycle touring in New Zealand, Great Escapes. The precursor of Peter's excellent Hema Maps Motorcycle Atlas of NZ, this book explained that the "Queen's Chain legislation means that about 70 per cent of the waterways and coastline allow a distance of one chain (about 20 metres) from the water's edge to be regarded as part of the public estate. By using some discretion, such marginal strips may be suitable for free camping."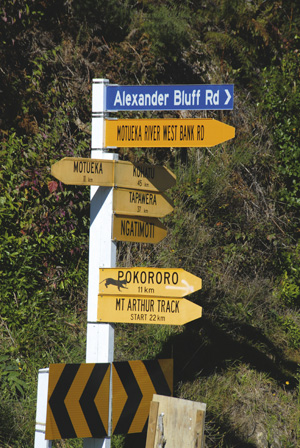 Keep in mind that "free don't mean she's easy", in Kris Kristofferson's words. There will be no facilities, such as toilets, unless you can find some public toilets nearby. Peter Mitchell has good advice here, too, where he refers to New Zealand's "clean and green codes of behaviour":
• Only light fires in designated fire places. When leaving an open fire, ensure it is fully extinguished.
• While tap water is usually safe to drink, it is best to treat stream water by boiling it prior to drinking.
• Take care not to leave behind any rubbish, and use only dedicated rubbish bins.
• Use only designated toilet areas. If necessary elsewhere, bury your waste carefully (This is of course especially important near waterways! — Ed).
• Leave all farm gates as you find them.
All good advice, and little enough to ask seeing that you will be camping in wonderfully scenic places and paying nothing! As welcome as that concession is, there's more good news to come for campers in Unzud.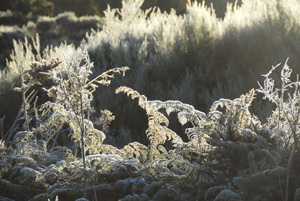 Domain thing is …
Just about every town and village in New Zealand has a domain, a grassy and often shaded patch of land maintained by the municipality and intended for recreation. As with a lot of Australian municipal caravan parks, it is also quite often somewhere you can pitch your tent. Facilities are usually basic but clean, but the cost can be nil or is likely to be very low. There will quite often be cooking facilities and you might even strike it lucky with electricity and hot showers.
Signposting for domains can be patchy and quite often they're not listed on a particular town's website. That can make them hard to find, but don't give up. Ask at the tourist information bureau or even the local shop or service station. The more off the beaten track the town is, the more likely you are to find a domain. They can often be found in particularly beautiful parts of the country.
I've taken the information about a specific place, below, off the web pretty much at random to give you a better idea of what a domain is about.
"The Taharoa domain is a 538ha recreation reserve containing three freshwater lakes known as the Kai Iwi Lakes. It is situated 35km northwest of Dargaville. The domain can be reached by travelling along State Highway 12 to the junction of Omamari Road which is well signposted. It is a further 11km along Omamari Road and then Kai Iwi Lakes Road to the domain.
"The Kai Iwi Lakes, which cover an area of 305ha, are suitable for a range of water-based recreational activities. These include boating, diving, fishing, sailboarding, swimming, yachting and water skiing. Pine plantations covering some 60ha have been established around the north-eastern margins of the lakes. An extensive walking track system has been developed within the reserve.
"Sheltered camping and picnic facilities are also available for visitors to the area. The Taharoa Domain is 2.5 km from the Tasman Sea. Walkway access to the coast is available through an adjoining farm property west of the domain. The nearest road access to the coast is at Omamari, 8km to the south.
"Taharoa Camp rules:
• No dogs allowed under any circumstance.
• No noise after 10.30pm. This includes radios and musical instruments.
• No firearms of any type. This includes air guns.
• No fires to be lit on the ground (this includes braziers).
• No washing of clothing of any sort in the lakes
• All SOLID waste and rubbish to be wrapped and placed in bins. All LIQUID waste is to be disposed of in water sumps.
• Trenches to be dug if necessary and must be filled in later.
• All plant life in the Domain is protected.
• Gates will be locked at 9.30pm and reopen at 7.30am.
• Generators/marquees: Permission must be requested and only in special circumstances will these be allowed."
We particularly like the last of these rules.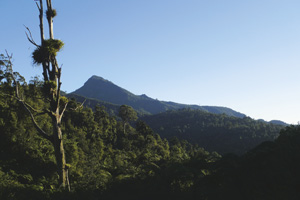 Getting organised
The next step up is the well-organised national network of DOC (Department of Conservation) campsites. These are usually in scenic areas and normally a fee is payable. The actual cost tends to depend on the facilities available, which will always include toilets and quite often tap water. Some have powered sites, showers, a kitchen and even a shop. See www.doc.govt.nz for more details; you can even book ahead on the website.
Of course there are also motor camps, the equivalent of our caravan parks. They will usually have a good range of facilities and you may find it worthwhile spending the extra money if you're really keen on a hot shower or if a vital TV program is on that night! In the summer school holidays you may have to book space even for just a bike and tent; motor camps can be very popular.
When you plan a camping trip to New Zealand, keep in mind that the weather can be very changeable. A good tent, a sleeping bag with a reasonable cold rating and some warm clothes should be on your packing list no matter what time of year you go. Have fun; this is one of the most affordable ways to have the holiday of a lifetime!
LMc