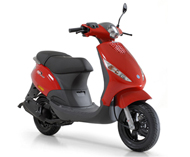 Enter our Fast Fashion competition and you could win a brand-new Piaggio ZIP 50 Scooter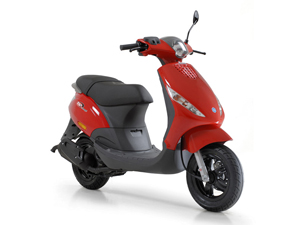 Calling anyone interested in designing motorcycle clothing, including fashion design students.
If you think motorcyclists and scooter riders could look better than they do, we invite you to unleash your creativity and show us your fresh ideas on Fast Fashion.
ENTER ONLINE!
ENTRIES CLOSE
January, 20, 2012
Here's your chance to showcase your very own motorcycle clothing design ideas in Australian Road Rider magazine. If you win, your design will be made up by Tiger Angel Motorcycle Clothing (if feasible) and you will ride away on a fabulous Piaggio ZIP 50 Scooter.

Competition guidelines
Australian Road Rider/Universal Magazines has partnered with PS Importers, the distributor of Piaggio Scooters, and outstanding Australian motorcycle clothing manufacturer, Tiger Angel, to showcase the most innovative designs for motorcycle clothing for both men and women.
We want you to dazzle us with your flair and lateral thinking — after all, motorcycle clothing hasn't changed all that much for decades. However, your design must be practical for the purpose of motorcycle riding and it should have safety features.
Here's your opportunity to rethink motorcycle clothes and perhaps include those elements you consider missing from clothing today.
Your motorcycle clothing entries will be judged on the following criteria: stylishness, practicality, safety, originality and flair. What we are looking for is premium form with premium function.

The brief
• Design some type of motorcycle clothing in both men's and women's styles.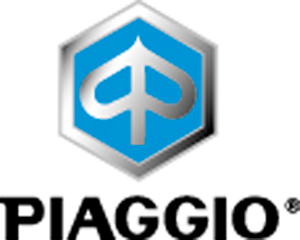 • All designs must be ORIGINAL IDEAS. Being original does not mean you can't do an interpretation, or a re-do, of something you have seen in a book, magazine, movie or on TV — for instance, there have been many re-dos of the Star Trek uniforms. Just indicate what your inspiration was.
• You can draw your design on a traced figure or have someone else draw it for you. What we are interested in is the design idea, not how well you can draw. If someone else draws up your idea/s, give them credit. Whoever does it, please be neat.
• Fabric suggestions are OK to include and so are your colour palette choices.
• All designs must be photographed square-on and submitted as large size 300dpi PDFs or JPEG attachments. Include detail work or back views, too.
• We encourage you to submit your designs in colour.
• Enter as many designs as you wish and as often as you wish before the deadline of Friday 20, January 2012. If we like what we see we will contact you for more information and photographs as a finalist.
• Please identify the source of your inspiration, if any, in your accompanying email — whether from book, poem, movie, TV or your own imagination.
• Label your files with your name and number the entries. Send your entries via email to thebear@universalmagazines.com.au and make sure you give your name, address and contact details in the email.
• If we contact you to submit your original artwork, your designs will not be returned but you will retain all rights except: by submitting your designs to Australian Road Rider/Universal Magazines you agree to the publication of said designs in Australian Road Rider or on its website during and after the run of the competition.
• Enter as an individual or as a team.
• Enter as many designs as you wish (up to 12) before the competition closing date of Friday January, 20, 2012.

Judging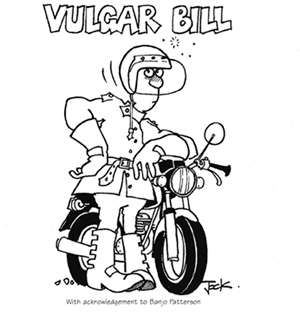 A judging panel consisting of The Bear, Mark Berger of PS Importers and a representative of Tiger Angel Clothing will choose the finalists. Once the shortlist selection process has been completed the panel will choose the overall winner.
The prize
The finalists will see their names, design schools (if any) and photos of their designs published in Australian Road Rider magazine.
If it is suitable, the winning design will be made up by Tiger Angel Motorcycle Clothing free of charge.
The first prize is a fabulous Piaggio ZIP 50, Australia's best-selling scooter. This will be delivered to the winner's nearest dealer for collection. There will be no pre-delivery charges but the winner must bear the cost of the registration, CTP and insurance.
Timeline
Friday January 20, 2012: All entries must be submitted online.
Monday January 30, 2012: The winner will be notified.
April 2012: Release of competition results in Australian Road Rider #78 and on its website.
THE PRIZE
The winner will receive a Piaggio ZIP 50 Scooter valued at $1790 including free pre-delivery. (Insurance, CTP and registration will be the winner's responsibility.)
The winning design(s) will be featured in Australian Road Rider and the made-up clothing (if appropriate) will be professionally photographed on a model.
The top 12 designers will be recognised in a major feature article in Australian Road Rider.
Ride away on a Piaggio ZIP 50 Scooter valued at $1790.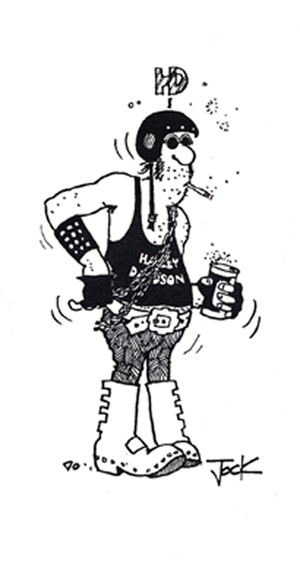 The ZIP 50 is Australia's best-selling scooter and it's no wonder. This little beauty has a height-adjustable seat, underseat storage for your full-face helmet, lockable glovebox and mobile compartment, wide footrest and bag hook. This reliable, electric/kickstart, twist-and-go scooter makes easy work of commuting. Its 50cc single-cylinder four-stroke makes 3kW of power and 4.3Nm of torque and easily keeps up with the traffic. At 95kg it's so light that anyone can handle it and it is fitted with a front disc brake and rear drum. The ZIP also looks incredibly smart and comes in White, Black or Red.

Terms and conditions
1. Entry into the competition implies full acceptance of all conditions of entry, including the instructions on how to enter.
2. Entry is open to residents of Australia and New Zealand 18 years and over. Individuals and families who are employees or contractors to Universal Magazines Pty Ltd, Panoptikon, Tiger Angel or Piaggio are not eligible.
3. The participant must create an originally designed garment using no animal fur.
4. The design may be any or all of the following: jacket; pants; riding suit.
5. The participant must be able to comply with the timeline restrictions of the competition.
6. The participant must complete an application form and attach at least the following
a. One full view front image of the design
b. One full view back or side image of the finished design
c. Optional: 1–2 detailed view images of any detailing, embroidery or artwork on the design
7. Images must be in jpeg format or you may send a pdf file as an attachment to your email. All jpegs must be labelled and numbered as set out elsewhere.
8. Participants may send up to 12 submissions.
9. There is no entry fee.
10. Australian Road Rider/Universal Magazines reserves the right to reject any submission that it deems, in its sole discretion, to be inappropriate, for any reason whatsoever.
11. Entries close last mail on Friday January 20, 2012. The entries will be judged by a panel of judges consisting of The Bear, Mark Berger of PS Importers and a representative of Tiger Angel Clothing, and the winner(s) will be selected on Monday January 30, 2012. The winners will be notified by mail and published in Australian Road Rider issue #78, published February 2012.
12. Entries should be emailed to thebear@universalmagazines.com.au.
13. The prize is as follows: Piaggio ZIP 50 Scooter valued at $1790
The prize will be available for collection within four (4) weeks of notification of winning. The prize is not transferable or redeemable for cash.
14. The prize must be collected within one (1) calendar year from the date a winner is chosen. If the prize is not claimed within this time the competition is deemed invalid and the prize will be forfeited.
15. Prizes are subject to availability, not transferable or exchangeable and cannot be taken as cash. Any change in value of the prize(s) is not the responsibility of the promoter.
16. The judges' decision is final and no correspondence will be entered into. Prizes will be awarded on the basis of merit. Chance plays no part in determining the winner.
17. All entries become the property of the promoter. The entries may be entered into a database for future promotional, marketing and publicity purposes, unless otherwise stated by the entrants. If you do not wish to be entered into this database, mention this when you submit your entry. This will not exclude you from entry to the competition.
18. By entering, participants agree that Australian Road Rider/Universal Magazines may use their submission, name and address and likeness in the magazine or for publicity purposes without compensation.
19. Winners must agree to provide information and a photograph of themselves for editorial and publicity use.
20. No responsibility is accepted for lost, misdirected or delayed mail.
21. By participating in the competition and/or accepting the prize, each entrant and the winner releases Australian Road Rider/Universal Magazines, those it has authorised and their respective successors or assignees of any and all liability, loss, harm, damage, expense, injury or cost whatsoever which may occur in connection with the competition or possession, acceptance and/or use or misuse of prize or participation in any competition-related activity and for any claims that may arise including but not limited to claims based on publicity rights, defamation, invasion of privacy, copyright/trademark infringement and intellectual property rights.