Lions Australia Blog
Lions Australia, lions clubs, Mens Health, Public Relations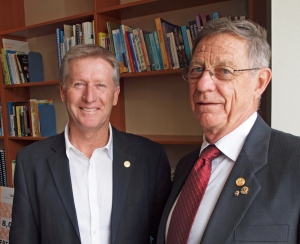 Lion raises $161,000 to combat depression
Many Lions Clubs are great supporters of Black Dog Ride; the brainchild of motorcyclist, and West Australian Lion; Steve Andrews. Black Dog Rides raise awareness and community discussion of depression, so popularised by Sir Winston Churchill as his "Black Dog".
We thought we'd share a recent article which appeared in the Lions Australia Blog.
And just for fun, check out this cool Lions rap "Rockin' the Vest".