State Special: South Australia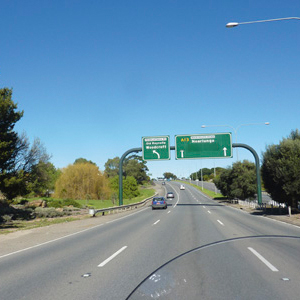 Here's where they brewed Homer Simpson's beer
Are you a Simpsons fan? Even if you're not, you will almost certainly be familiar with Homer's favourite brew: Duff Beer. What you may not know is that one of only two places where it has actually ever been brewed is in — South Australia.
What appears to have happened is that someone at brewer Lion Nathan's (as they were then) head office decided it would be remarkably clever to "leverage" (as they say) the name Duff, which had not been registered in Australia, and go ahead and brew the beer. It was a shoo-in, surely; just about everybody watched The Simpsons, so presumably just about everybody would want to drink Homer's beer.
There was a bit of spare brewing capacity at SA Brewing in Adelaide's Port Road and, after a quick (and more than a little "derivative") design job for the logo, Duff literally started pouring out of the brew kettles into cans. Like many others, I couldn't resist the concept and bought a case — I still have a six-pack if anyone is interested.
Oddly enough, 20th Century Fox, the owner of The Simpsons, was not amused and took legal action. In the Federal Court of Australia, NSW Division, Judge Tamberlin concluded, "The breweries have engaged in a course of conduct calculated to achieve and exploit a strong association between their use of the name "Duff Beer" and The Simpsons, which in fact is deceptive, while at the same time, hoping to avoid legal liability."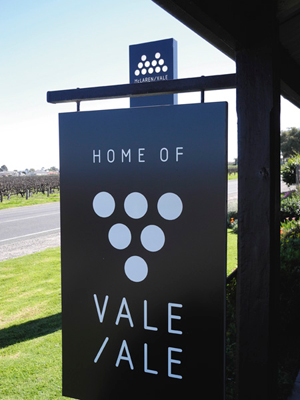 Duff ceased to flow from Port Road; no great loss in my opinion, since it just seemed to be West End Draught (or, at best, West End Export), anyway. Still, it was fun to have around. A brewery in Mexico still produces its own version of Duff but the beer gets even worse reviews than the Australian version did — imagine a sweeter Corona.
If you're keen to see the kind of factory where most beer is made these days, one-and-a-half-hour tours of the South Australian Brewing Company are available. You'll need to get a minimum of 10 mates together and call 08 8354 8744.
"You will see all raw materials used for brewing, fermentation cellars, the brew house, keg handling, canning and bottling lines," says SA Brewing. "Entry cost includes the tour and a refreshing beer at the completion of the tour."
No, I don't know how much they charge and I'd suggest that you spend the cost of the tour — whatever it is — at a convenient pub instead. There's no shortage of those around Port Adelaide.
South Australia's other major brewer, Coopers, offers something with a little more heart. Its tour at the Regency Park brewery "will take you through virtually every step of the production process for both beer and homebrew. You start at our museum, visit our onsite power station on the way to the brewhouse, then check out the bottling hall before heading back to the museum.
"In the museum, aside from gaining an insight into the history of Coopers, you'll get to enjoy tastings of Coopers ales, stouts and lagers."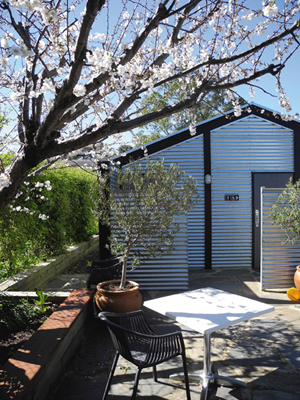 Still a bit industrial, but it certainly sounds more like it. The charge is $22, of which $20 goes to the Coopers Brewery Foundation (the other $2 is GST) which then distributes funds to charities. You can drink and do good at the same time. How good is that?
Oh, and don't sneer at the idea of visiting the power station. The brewery's cogeneration plant is fired with natural gas and has an outstanding thermal efficiency of 80 per cent. It produces power with a 90 per cent reduction in greenhouse gas emissions compared to separate electricity and steam plant. So you're saving greenhouse gases if you drink Coopers, as well! And it even tastes good! How much better can a product get?
Tours run Tuesday to Friday at 1pm and take from about an hour-and-a-half up to two hours. You can book online or call 08 8440 1800.
But this story is not about the big breweries, even the big family-owned ones like Coopers. It's about going for a ride out of Adelaide and dropping in on a few local breweries instead. That's just what I did on a recent trip.
My first stop was at the Salopian Inn, on the corner of McMurtrie and Main Roads in McLaren Vale. This is a very short run south of Adelaide — hey, can you believe that the M2 motorway down here is one way? It switches over twice a day, but it's all right, there are several main roads as well. I took the A13 and stopped off at the very helpful tourist information centre just before McLaren Vale. By the way, you can buy most of the beers I've mentioned below at this centre. Seems a bit like cheating, though.
The Salopian Inn is the "home" of Vale Ale, in my humble opinion one of the best beers brewed in Australia, crisp and refreshing but still with a lot of flavour. I'm not sure what "home" means, since there doesn't seem to be room for a brewery at the inn; it appears to just be a kind of tasting room. Can't tell you much more about it other than that it looks terrific and historic, because the opening hours are 11am–10pm Thursday to Saturday and 11am–6pm Sunday to Monday — and I was there on a Wednesday. You can book for a meal by calling 08 8323 8769.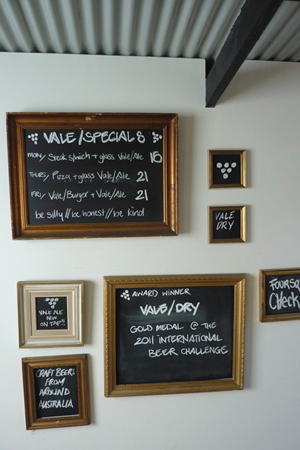 Mind you, I'm not sure if that would necessarily be a great idea. The first internet review I found says: "Walk in, take a look around, hand over your wallet and drive back to Adelaide to pick up a fish-and-chip-shop burger and a bottle-shop six-pack; you will feel incredibly more satisfied."
Another reviewer did like the beer which "was delicious …" but not so the food, "a dry and quite flavourless goat's cheese tart, a tasty yet tiny trout pasta and a tough rack of pork ribs …"
So stop in for the beer. Or maybe just buy it at your local bottle shop, the way I do. McLaren Vale itself is really nice, by the way, and there is a very affordable restaurant called Oscars in town, which does excellent and perfectly cooked pizza.
There are other small breweries in McLaren Vale as well. On the corner of Kangarilla and Foggo Roads is Ekhidna, brewing a variety of beers that are available on tap in their … err … wine bar. They change the style every fortnight, so be ready to be surprised. Call 08 8323 8496 if you want to make sure what they're offering.
Boar's Rock Beer is a Bavarian-style lager brewed at the Boar's Rock Winery in Tatachilla Road. You'll need to phone ahead on 08 8323 6100 if you want to take some home — and sales are cash only.
Even more exclusive is the Goodieson Brewery. Their Pilsener and Pale Ale can be bought every Saturday from 8am to 12.30pm at the Willunga Farmers' Market. Oh, all right, you can buy them at the brewery as well, in Sand Road, McLaren Vale, but you do have to call ahead on 0409 676 542. The beers are also available in many restaurants on the Fleurieu Peninsula.
All this was a bit too hard for me, so I headed south along the Pages Flat Road to Myponga and the Myponga Brewery for lunch. They use chemical-free coral-base water, apparently — whatever that means in plain English — and brew a wide variety of beers, including several rather gimmicky ones, including "two Black and Tans" (?). I always thought Black and Tans were made, not brewed.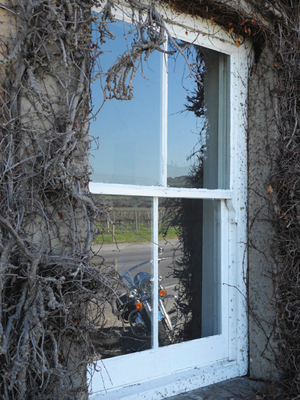 Not that it mattered. It was Wednesday, you may recall, and despite the tourist booklet assuring me that the brewery is "open daily", it isn't. It's closed Tuesdays and … Wednesdays. I took a photo of the rustic cart abandoned outside the brewery gate, presumably by rustic carters who also arrived on a Wednesday and found themselves similarly thwarted.
Just in case this is beginning to sound as if I wasn't enjoying myself, nothing could be further from the truth. The Fleurieu Peninsula is a wonderful place to ride and I had perfect late-winter weather for it. I'll write about it some more, some other time.
Driven by a keen ursine instinct I took the bumpy but pretty Inman Valley Road across the peninsula to Victor Harbor. Now, I have found Vic a relatively charmless place in the past, apart from the horse-drawn tram across to Granite Island, but this time I stopped off at the Anchorage on the seafront and had perfectly cooked fresh butterfish in thin, crispy beer batter and equally crisp chips for a late lunch, with a just-right little salad.
They didn't have any of the regional beers, which I think is an appalling oversight, and forced me to drink Boag's (a fine beer in its place, which is Tasmania). Despite this, I can't recommend the place enough and I will stay there next time I'm in Victor Harbor.
The highlight of my (brewery) day was now just ahead.
In a giant railway shed on the wharf in Goolwa, Gareth Andrews and his small but keen crew brew a range of unpasteurised, filtered beers at the Steam Exchange Brewery. If the English Brown Ale I sampled is any indication, these are not only excellent but also quite faithful to the originals. The brewery — well, the railway shed — is open for tastings and sales Wednesday (aha!) to Sunday from 10am to 5pm. Gareth also offers a convenient and inexpensive mail-order service and you can ring the brewery on 08 8555 3406.
A little more of a ride then, up to Strathalbyn and across to Meadows and back to McLaren Vale for one of Oscar's excellent pizzas and so, as Samuel Pepys was fond of saying, to bed …
PT