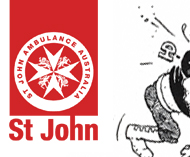 The life you save …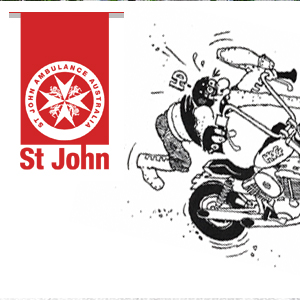 The Possum lays it on the thin red line
St John Ambulance Australia has been part of the scenery in Australia since the movement arrived here in 1883. Since then, the organisation has been behind the scenes at most sporting fixtures and large social gatherings. They are the folk in the black-and-white uniform with the black broad brimmed hats, carrying a big bag of first-aid equipment. And it's a good bet that the first-aid kit in your workplace came from this organisation.
In NSW alone, St John Ambulance has more than 3000 volunteers who treat more than 24,000 first-aid casualties each year. If your child received first-aid treatment at the Royal Easter Show, New Year's Eve celebrations or the Big Day Out, these folk probably provided that service.
All this is great, I hear you say, but this is a motorcycle magazine. What does this have to do with me enjoying my bike ?
We have all, at one time or another, come upon a rider who has parted company with his machine. This is usually when everyone stands around like stunned mullets wondering what to do.
St John (NSW) provides first-aid training specifically for motorcyclists and motorcycling injuries. They even have trainers who are also riders, which adds credibility to their lessons.
It is in your best interests to gather your riding mates and contact St John and arrange to do a Motorcycle First Aid Course. They need a minimum of 18 and a maximum of 24 to run the courses. As you get nothing for nothing, these courses are $100 per head to attend and the trainer can come to you.
If you are a member of Ulysses, there is a club rebate on successful completion of the course; see the club magazine for details.
A hundred dollars, I hear you say, that's half a new tyre (almost). But if it gives you the skill to save your mate's life it's a small investment — and, having saved his life, you then get to drink for free for a loooong time!
I have had discussions with people in the hierarchy of St John (NSW) and they are considering supplying a cloth patch to sew on your jacket on the successful completion of the Motorcycle First Aid Course. Consideration is also being given to a sticker to go on whichever pannier you carry your St John first-aid kit in for the information of other first-aiders if the unfortunate body in the ditch happens to be you.
If you don't know what DR-ABC-D means, you need to do a First Aid Course. Get off your arse and book in now.
Call 1300 360 455 or go to www.stjohnnsw.com.au.