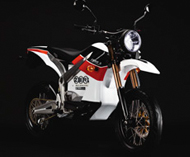 Electric, Light …

… but how well does this Orchestra play?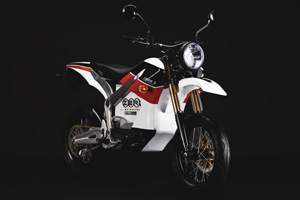 As the skies opened up on a steamy day in Sydney recently, dumping bucket loads of rain with an accompanying thunder- and lightshow to put many NYE displays to shame, I was out amongst it, having my own electrifying experience on the electric-powered Zero S.
The Zero Motorcycle Company was originally conceived in a humble garage in Santa Cruz, California (as all technology-based startups have to be, by Californian law) and has rapidly grown into an internationally recognised motorcycle brand. The Zero is not the first commercially available two-wheeled, electrically powered machine in Australia. Remember the Vectrix? That was quite a heavy scooter with a limited range; the Zero S still has the limited range, although it's better than that of the Vectrix, but it's much lighter due to the new technology batteries.
It can be "filled up" from your regular home electricity outlet via the inbuilt charger so it just requires plugging in with the supplied extension lead, which also fits neatly into the back of the seat. It takes around four hours to achieve a full charge, which limits the bike somewhat and makes it a niche-purpose, close-range commuter/inner-city bike only. See below for the range a full charge gives it, something which turns out to depend entirely on the way you ride it.
The Zero S is driven by a brushed "permanent magnet" electric motor, connected to Zero's proprietary Z-Force lithium ion power pack. This is all fitted within an attractive, handmade, lightweight frame crafted from aircraft-grade aluminium alloys. Other features include front and rear disc brakes with braided lines, plus adjustable suspension and styling to disguise the bulk of the batteries as much as possible and make it look like a supermotard.
So how's it go? Acceleration is very similar to that of a 125cc petrol scooter — it takes a bit to get off the mark. This is also due, in part, to the one-speed clutchless gearbox, but once underway the S will happily cruise within a range of 30—70km/h. I did get it up to 100km/h but the battery drained extremely quickly at that speed.
The silence with which the Zero S works is a weird thing when you first take off. The only noise you'll hear from the Zero is a sewing-machine zing and the occasional chatter from the chain over rough roads, something we mostly don't hear on petrol powered bikes because there's so much other noise. Overall it's very smooth in operation.
The bike itself is very light, making it easy to manage, but lacks a bit of feel through the tapered motocross bars. Th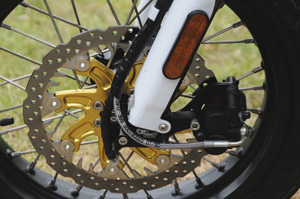 e brakes look cool with wave discs and perform OK for a bike this size, once again much like a 125cc scooter's brakes.
Servicing is a simple affair. You have the usual wearing items like tyres, brakes, chain and so on as you do on any other bike, but basically every time you plug the bike in for a recharge it "self-services" the "engine", if you like. This will make it a very cost-effective means of transport.
I didn't have the Zero S for long, but then I didn't really need to. All up I rode the bike for some 40 kays and this chewed about three-quarters of the battery life. Zero claims a range of 80km and this is probably fairly accurate for the most part if it's ridden very carefully. If on the other hand you're heavy on the throttle, as you will be until you get used to it, I think around 60km is closer to the mark. This clearly limits how this bike will be used, but if you live within a 30km radius of the city the Zero S could well be for you.
Oddly for such a commuter-targeted bike, the standard seat is high at 864mm. This limits who can fit the bike comfortably. There is an accessory low seat with a height of 813mm, but that is still a bit high for most. It is true that if you can handle getting on the bike, its suspension does compress by 30mm or so. But that motocross-style seat is uncomfortable after about 20km.
So who would buy a bike like the Zero S? You might be "green" oriented, you might be a techie who wants the latest gadget on offer or you might just be after that something different to attract all sorts of attention from onlookers. At $12,995, however, you will be spending a whole lotta hard-earned cash, especially when you can buy a reliable 125cc scooter for 10 large less. But, hey, new technology is always welcome and this may be the future of motorcycling. I have my reservations, though. That combination of long charge time, short distance and high price makes this a less than practical proposition in a lot of ways.
But who am I to keep you from going green and silent?
If you live in Sydney and want to check out the Zero S or the other Zeros in the range, visit the Action Motorcycles shop in Wentworth Avenue, Sydney. That's where we sourced our bike. Have a chat with their Zero sales specialist, Mark Rex. If you live elsewhere, log on to the company website www.zeromotorcycles.com.au for the name of your local supplier.
SW
Quickspecs
Model: Zero S
Price: $12,995 (plus on-road charges)
Warranty: Two years, unlimited distance
Maximum power: 17.1kW
Maximum torque: 68Nm
Engine: Brushed permanent magnet electric motor. Energy system: Lithium ion array
Displacement — sort of: 4kWh (58 volts @ 70Ah)
Transmission: Single-speed, clutchless, chain final drive
Suspension: Front, inverted fork adjustable for compression and rebound, travel 203mm. Rear, monoshock, adjustable preload, 203mm travel
Dimensions: Seat height 864mm (or 813mm with low seat option), kerb weight 124kg, fuel capacity "up to 80km range", wheelbase 1443mm
Tyres: Front, 110/70/R16. Rear, 140/70/R16
Frame: Handmade aluminium alloy twin-spar
Brakes: Front, single disc with four-piston caliper. Rear, single disc, twin-piston caliper
Fuel consumption: Household electricity — 4 hours to full charge
Theoretical range: Up to 80km
Servicing km intervals: Self-services every time it's plugged in for recharge
Colours: White, black, red (as tested)
Verdict: Silent buzz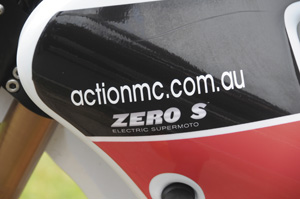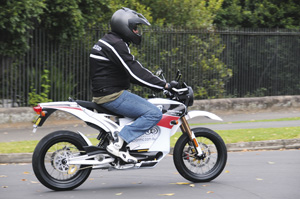 "If you live within a 30km radius of the city, the Zero S could well be for you."
"Range depends on how you ride it!"