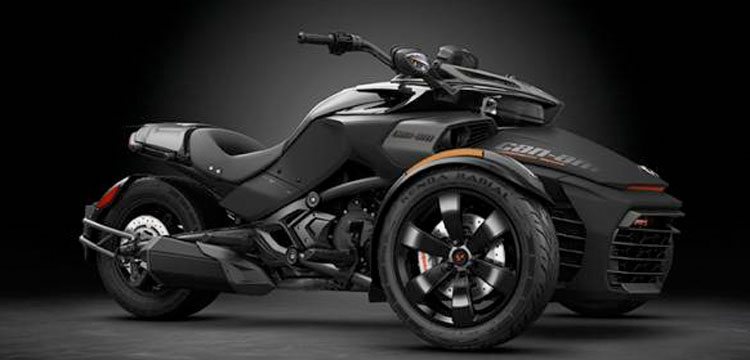 Can-Am's next Spyder F3 will be a sinister-looking beast in Triple Black colour scheme, the latest in the brand's Special Series range.
The small screen has a dark tint and the wheels are black chrome, adding to the roadster's dark character.
Can-Am expects to announce pricing next month, and will have the F3 S on sale early next year.
It has the same cruiser riding position of the original F3, including the U-Fit system that allows you to significantly tailor the position to suit your size and preferences.
The F3 S is the latest to be powered by the 1330cc Rotax triple engine, which improves performance and smoothness, and it'll come with the SE6 semi-auto transmission.
The F3 S Triple Black was unveiled last month at the Sturgis Rally in the US.
For full details, the Can-Am Spyder website.