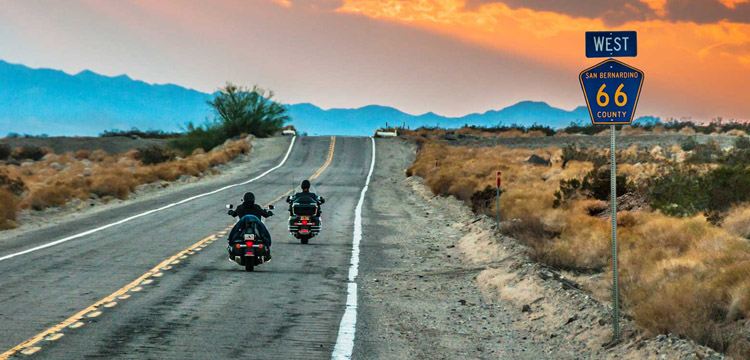 Looking to get some kicks on Route 66? There are now two-week tours available for those who can't do the traditional longer ones.
Australia's Route 66 Tours has added three 14-night Route 66 Express trips to their 2017 calendar, happening in May, June and October.
The new tours are not only shorter, they're cheaper than the standard 20-night tours, with prices ranging from $5495 to $8495 depending upon what accommodation and transport options you want.
Take your pick of a Harley or a mid-size SUV (as if you'd have to think about it!) but you can also discuss riding an Indian or other brands, or if you have to use four wheels you can upgrade to an American muscle car.
The Express tours begin in Las Vegas and head into the Mojave Desert before crossing eight states on the way to Chicago.
They're guided tours, so you don't have to worry about a thing — especially as the crew looking after you is an all-Aussie one with decades of experience.
As they put it, "See and experience this amazing road trip for yourself, stay in the classic hotels and motels, eat in the old diners and cafes, meet the people that lived Route 66 when it was the Main Street of America."
You'll also ride through some stunning landscapes and see some America's great cities.
For the full details, visit the Route 66 Tours website.