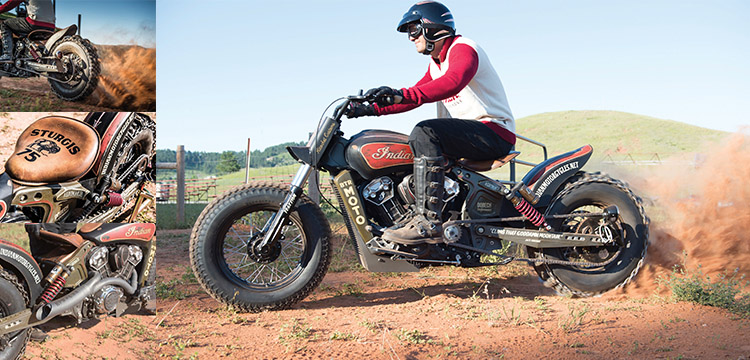 Indian has revealed the Black Hills Beast, a custom-made Scout that pays tribute to legendary hillclimb bikes with its outrageous chassis and massive chain-wrapped rear tyre.
The Beast is almost as impressive as the historic footage in the video it stars in, but at this stage there's no actually 'go' to back up the 'show'.
We're left hanging about the Beast's abilities, but the implication is that we can expect this sometime soon; that's been Indian's way of revealing its concepts, customs and production bikes.
Indian Motorcycle commissioned the Black Hills Beast project, and the intimiate details of its build are covered at indianmotorcycles.net in posts here and here.
The unique extended swingarm was made just for the Beast, as were items like the handlebars, front plate/light and radiator shroud.
Many other bits came from the Indian catalogue, including the solo seat.