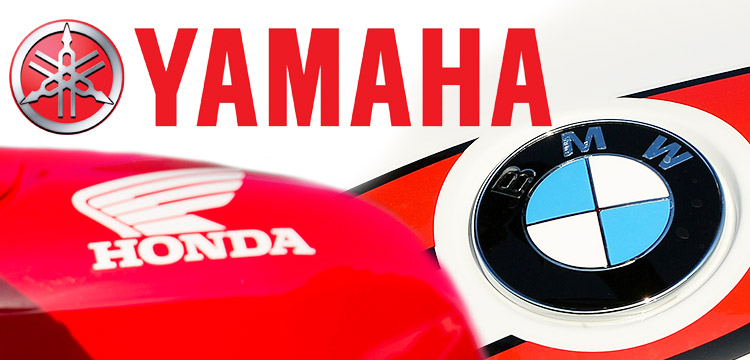 Yamaha, BMW and Honda have joined forces to spearhead development of revolutionary safety technology to be introduced on motorcycles in 2020.
Together the three makers will work on integrating Cooperative-Intelligent Transport Systems (C-ITS) into motorcycles and scooters so that they can be part of the future network of "connected" vehicles.
C-ITS technology involves "intelligent" vehicles and roadway infrastructure that are all communicating electronically with each other, taking advantage of everything from GPS navigation to accident avoidance systems.
"In order to speed up more motorcycle-specific safety developments, we intend to cooperate to promote a successful implementation of C-ITS in motorcycles and scooters," Tetsuo Suzuki, Operating Officer of Honda Motor Company, said.
Fields tests of C-ITS have already been carried out in the real world, and Yamaha, BMW and Honda have all gained experience from them.
However, the unique characteristics of two-wheelers dictates a very different level of software development and hardware construction compared with cars, trucks and similar vehicles.
The three bike makers have been working as part of the Car2Car Communication Consortium, but according to Yamaha's executive vice president, Takaaki Kimura, "We came to realise that the specific requirements of motorcycles are beyond the scope of this consortium".
As a result, the three brands will form the Connected Motorcycle Consortium to continue their work, and they are urging other bike makers to join them.
All members of the ACEM (the European motorcycle industry association, which includes American, Japanese and other brands) have agreed to introduce C-ITS technology from 2020.
BMW's introduction of blind-spot monitoring technology on its latest C-series maxi-scooters is the first step taken by a bike maker in the direction of C-ITS implementation, beyond what's already available in GPS navigation systems and current traction/stability systems.
It's expected that entire road networks will be run under C-ITS in the future, easing traffic congestion, improving navigation and increasing safety.
One significant outcome of the rollout of C-ITS would be fleets of driverless cars.