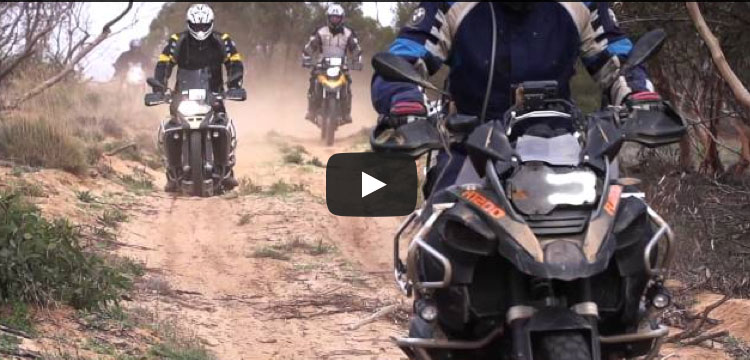 BMW's hardcore GS Safari Enduro took adventure riders to the limit in outback conditions last month on a route that criss-crossed the Murray River and pitched them into the sand dunes of the infamous Murray-Sunset National Park.
This video captures the thrills and challenges of the 2015 GS Safari Enduro, including some of the action that riders faced on the tracks coming out of Hattah, in western Victoria.
BMW runs three Safaris in Australia, and the Enduro is the toughest by far.
Particpants are routed along remote and rough tracks that demand experience and determination, especially on the bigger GS twins.
Yet it is rides like this that maintain the GS legend and prove that, in spite of their size, the bikes are well and truly capable of taking on serious adventures.
Not every section of the GS Safari Enduro was so challenging, though, and BMW Australia's Miles Davis, a keen adventure-rider himself, said the ride after those tricky tracks was almost perfect, particularly the Border Track that follows the fence between Victoria and South Australia.
"One of the great things about the BMW Safari is that it always brings such a wide mix of people together," Miles said.
"This year's GS Safari Enduro included four father and son teams, one foreign rider and an age range from 17 to 73 years.
"The BMW GS Safari Enduro is an event where riders can escape the daily grind, enjoy the freedom of travelling by bike and make life a ride with a great support network."
The next Safari is the slightly more relaxed GS Safari, to be held in November. See facebook.com/bmwsafari or call 1800 813 299 for more details.