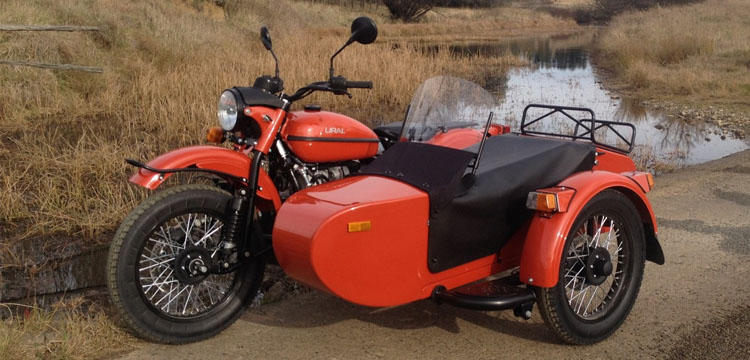 Ural has improved the dynamics of its unique sidecar platform by introducing the cT model, a lower, wider outfit that's now available in Australia.
Smaller 18-inch wheels and lower mounts for the sidecar body reduce the centre of gravity of the entire machine, and the revised mounts also push the third wheel a little further out for increased track.
The combined changes are said to result in zippier handling, greater stabilty, improved roadholding and more secure cornering.
Acceleration is also markedly better, says Ural importer Jon Taylor, because the 18-inch wheels bring lower gearing. This also gives the outfit better cruising power around 100km/h.
The Russian three-wheelers are among the last truly classic designs on the market, using engineering and design that is decades old but updated for modern conditions.
They're also the only dedicated factory-built sidecar outfits sold in Australia.
The new Ural cT has base-model specifications, including a sprung solo saddle, but it does include a rack on the rear guard and a tonneau cover for the sidecar.
Accessories include sidecar screens, a rack for the sidecar's boot lid, a two-up seat, jerry can, power outlet and more.
See the Australian Ural website for more info, or call 02 6778 7436.