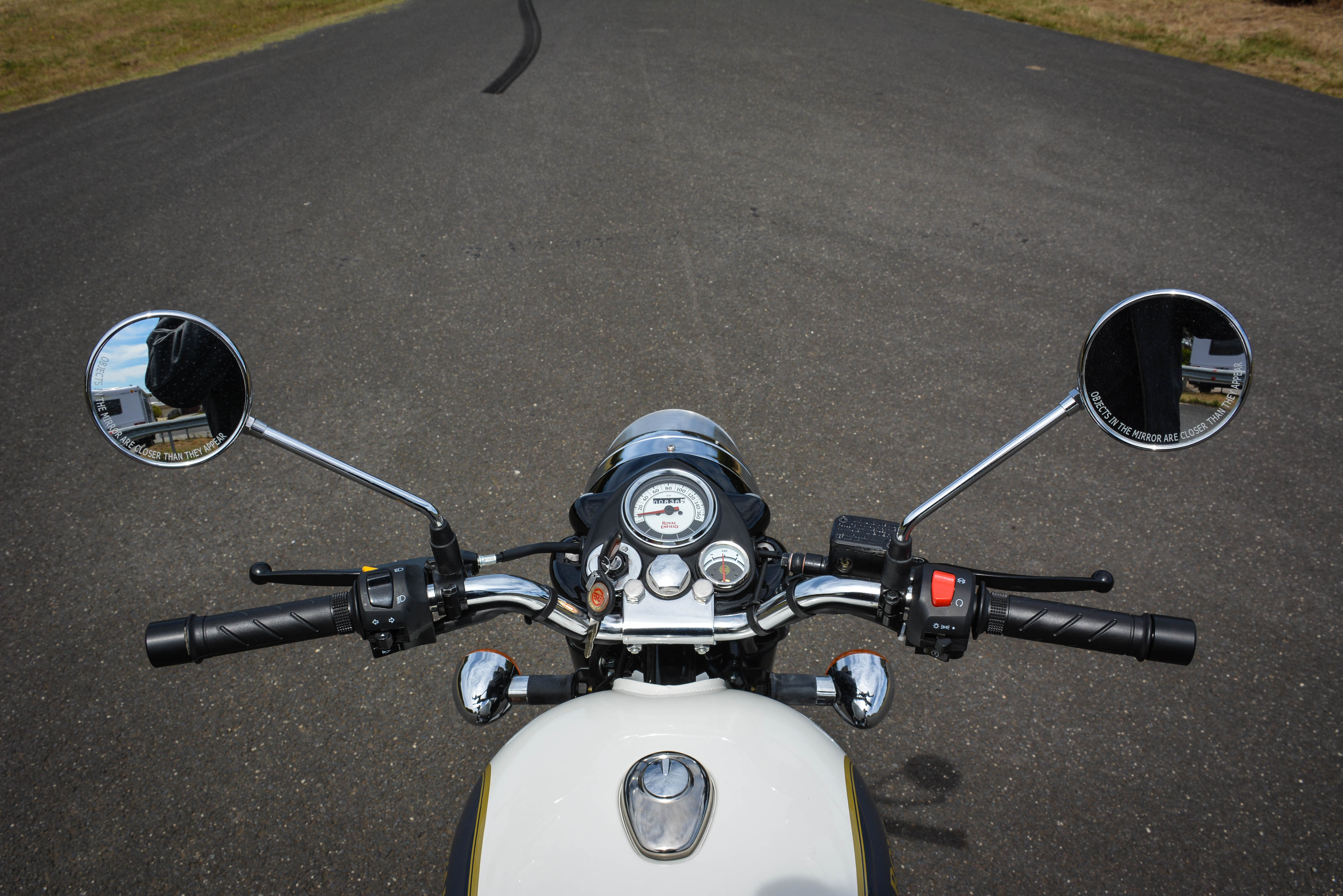 It's motorcycling Jim, just as we used to know it
Here at Australian Road Rider, well, we get to ride a whole bunch of exotic things. And, we get to ride some totally non-exotic things as well. That's where the Royal Enfield Classic 350 comes in. It's pretty slow, built to a very reasonable price and is really dynamically left behind in this day and age. It never claims anything different. It's an honest bike.
And, alongside that admirable trait, it's fun. Straight out, fun. I love that people gaze at it, young women point at me when I ride it and I get dragged off by wannabes in Honda Jazzs. Now and then I even beat one.
I'm a bit of a Brit Twin tragic, and well, so is this bike. Only it's Indian, not British. Look, I could go on and on trying to find euphemisms for the Enfield, damning it with faint praise. Simple fact is, it doesn't come with a whole bunch to overly excite a buyer on showroom appraisal. Except 'feel'. And, this one feels great. I plug along with the long stroked, 346cc (yep, this is the less-powered one in the range, alongside the stratospheric 500) air-cooled single calling the shots, and life feels good. This is a bike that takes you back to the roots of your motorcycling; the reason for doing it in the first place. It's relaxing, you certainly get the time to appreciate your ride and there's a certain cool about the whole deal. No, really!
Anyway, we have this one at the moment and will do a full road test in issue #134 of Australian Road rider. You'll laugh, you'll cry…