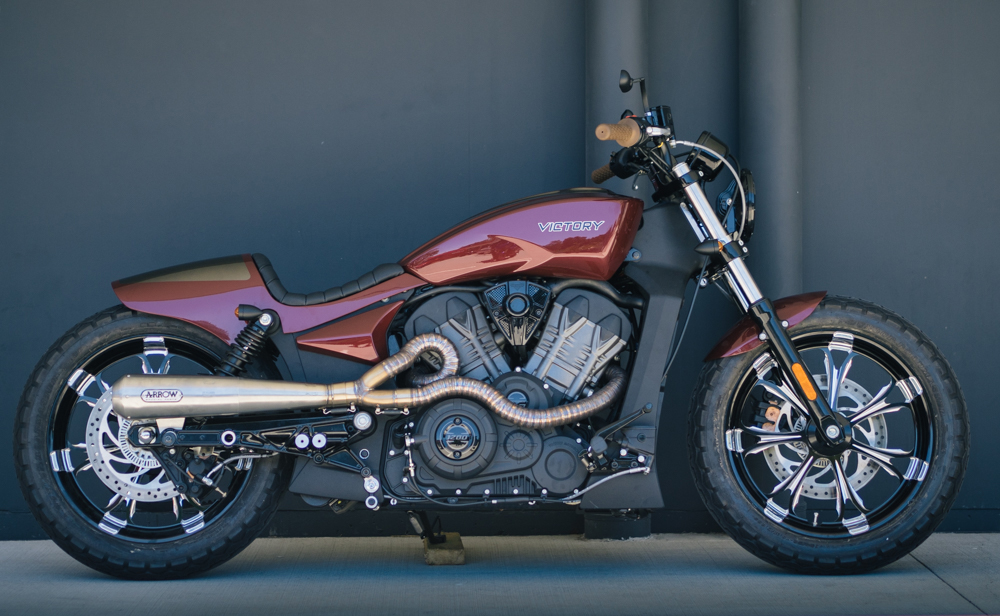 Huge worldwide build competition hots up and you can vote for the Aussies right here.
The custom dealer contest kicked off in August and since then 26 dealers around the world have been working away (on top of their normal day jobs) to reshape and re-vision Octane. Australia's own Victory Dealers Brisan Motorcycles in Newcastle and Canberra Motorcycle Centre signed up to the challenge and fly the Aussie flag.
Both Brisan Motorcycles and Canberra Motorcycle Centre are no strangers to the custom bike scene having produced a number of stellar bikes for the various brands they represent as well as Victory Motorcycles. They had this to say.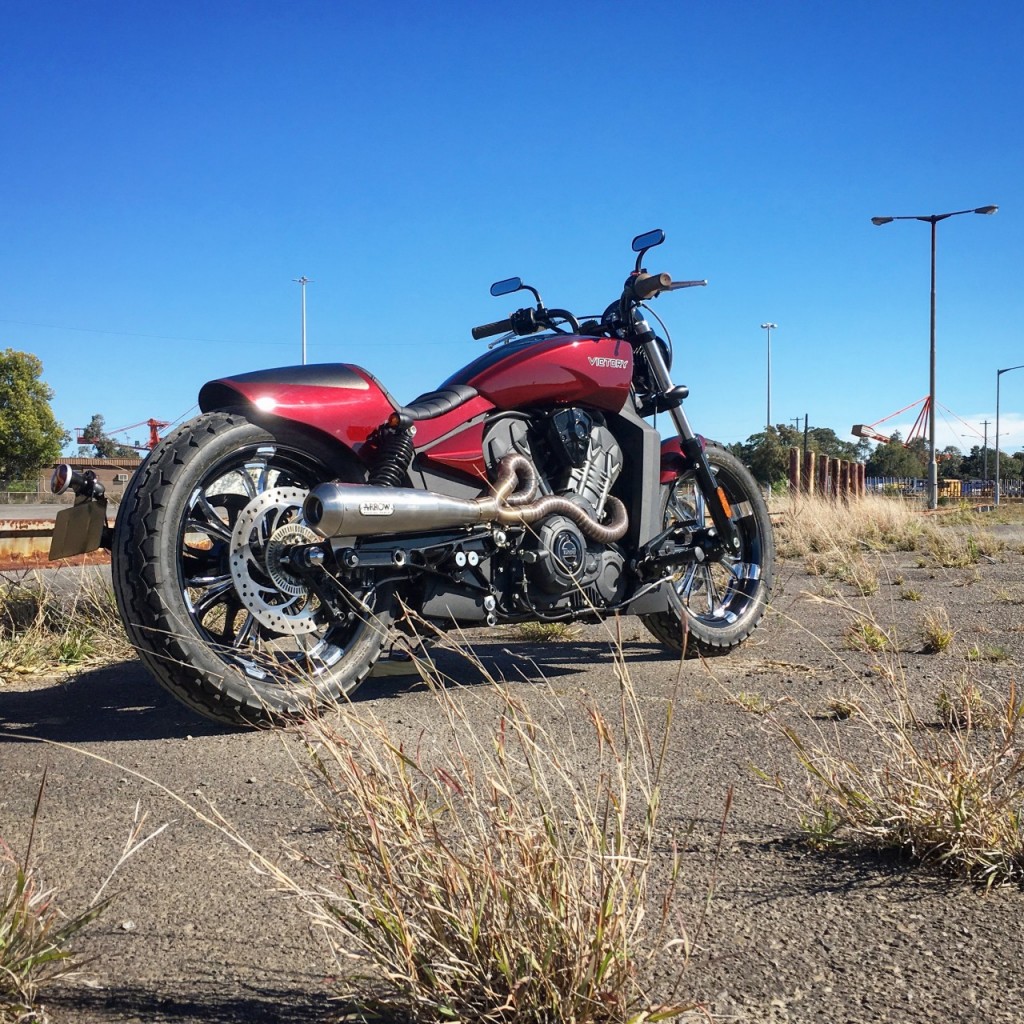 'Grifter' from the team at Brisan Motorcycles in Canberra.
Clint Davis, Dealer Principal at Brisan Motorcycles, "we've been associated with the Victory brand since the beginning in Australia and have seen the brand grow strongly. Building the 'Grifter' was a heap of fun for the team and allowed us to take the Octane in a totally new direction. The finished bike is already creating enormous interest in the showroom!"
Darren Jeffrey, General Manager at Canberra Motorcycle Centre, "the team was super excited about this opportunity. Only being relatively new dealers for the brand, we were keen to explore what could be done with the Octane and we couldn't be more pleased with the result. We hope everyone likes 'High-Octane' as much as we do, the response on social certainly suggests that!"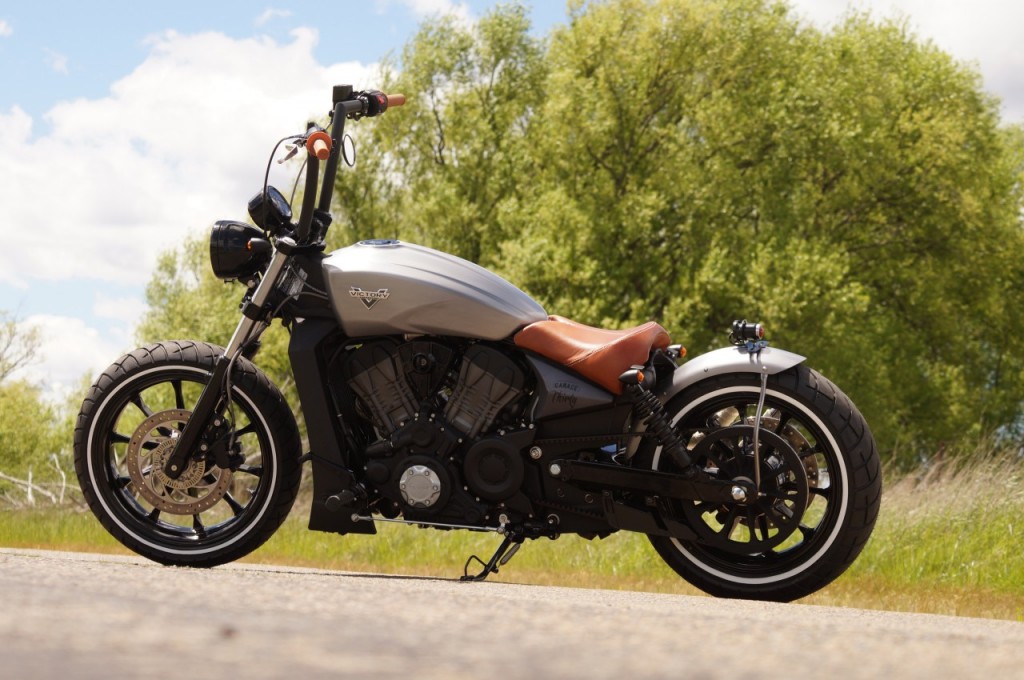 Canberra Motorcycle Centre came up with the nicely minimal 'High Octane'.
With the bikes now complete and on show in their respective showrooms and online, voting has opened to determine the winner of Victory's Operation Octane contest. You can vote for your favourite Operation Octane model at  http://www.victorymotorcycles.com/en-au. Get behind the Aussies as they take it to the international custom bike world! Voting runs through to the 21st November 2016.
To vote, simply visit the special Operation Octane page on the Victory Motorcycles website. Here visitors can look at the different Octane builds, scroll through photo galleries and read about what inspired the customizing. Visitors can cast one vote per bike per day and voting is open until Monday 21st November. The winning dealers will be notified on Wednesday 30th November. There will be a champion and runner-up in North America and similar for the rest-of-the-world. The champion wins $5,000 and a print advertisement in a leading motorcycle magazine while runners-up win $3,000.
In addition, these bikes will be on display at this month's national Moto Expo at the Melbourne Show Grounds from 25th to 27th November, be sure to check them out amongst other amazing custom builds on the Victory stand.