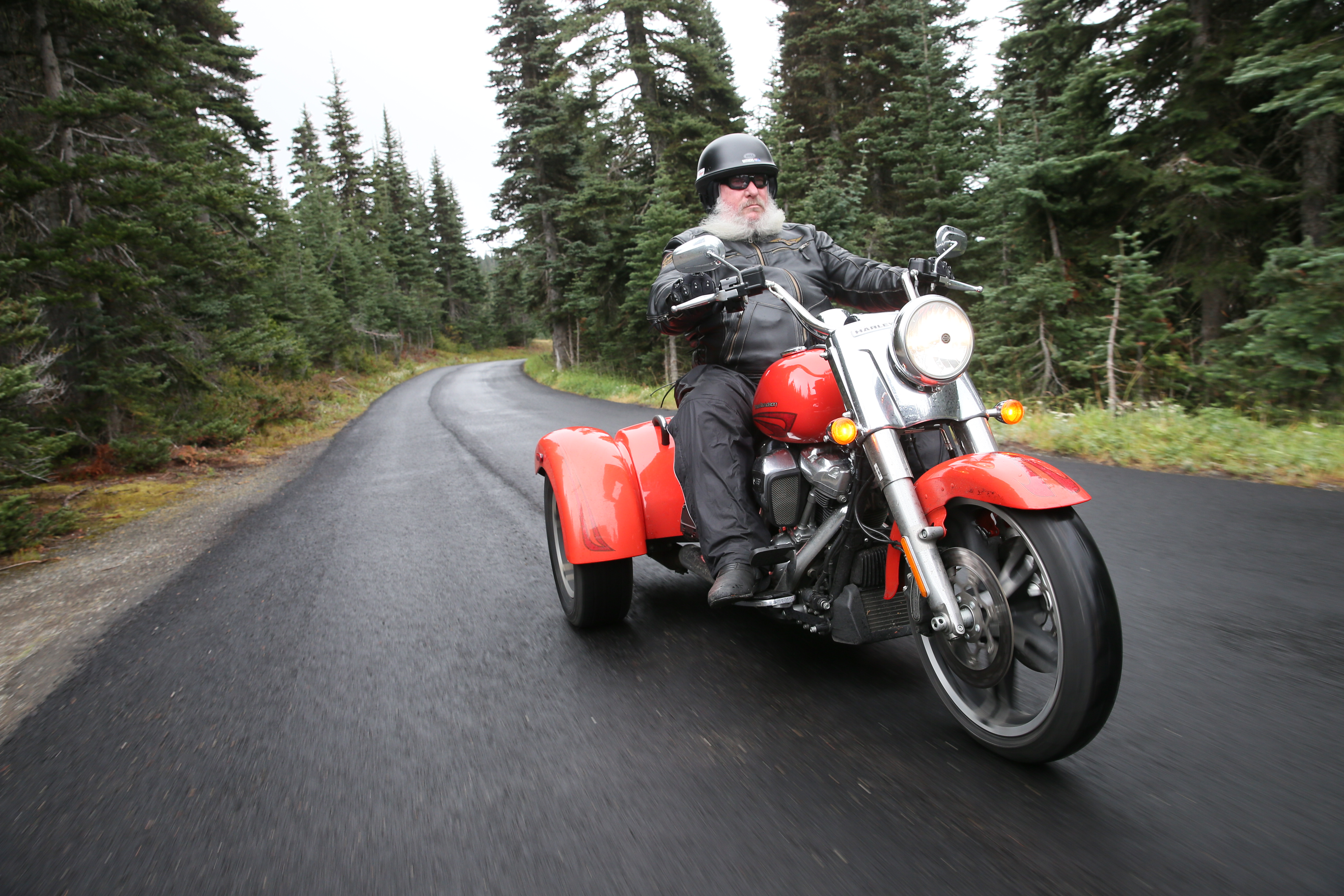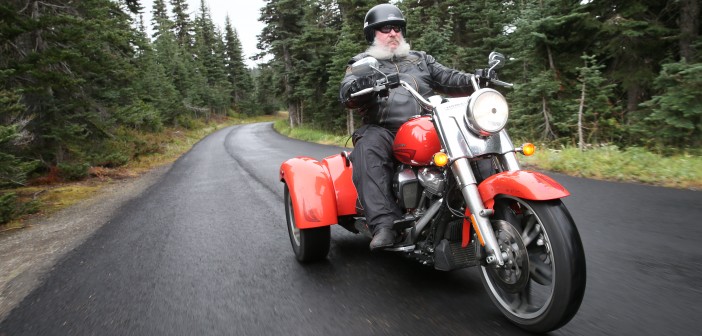 After many years of being asked when, Harley-Davidson Australia staff have finally responded with more than a smile and an evasive answer.
When we were at the Milwaukee 8 launch in Washington, Mick spotted a Freewheeler and a Tri Glide parked in the compound amongst the test fleet. He asked Adam Wright from HDA if it was possible to have a ride and the Freewheeler was added to the fleet of bikes made available to Australian journos.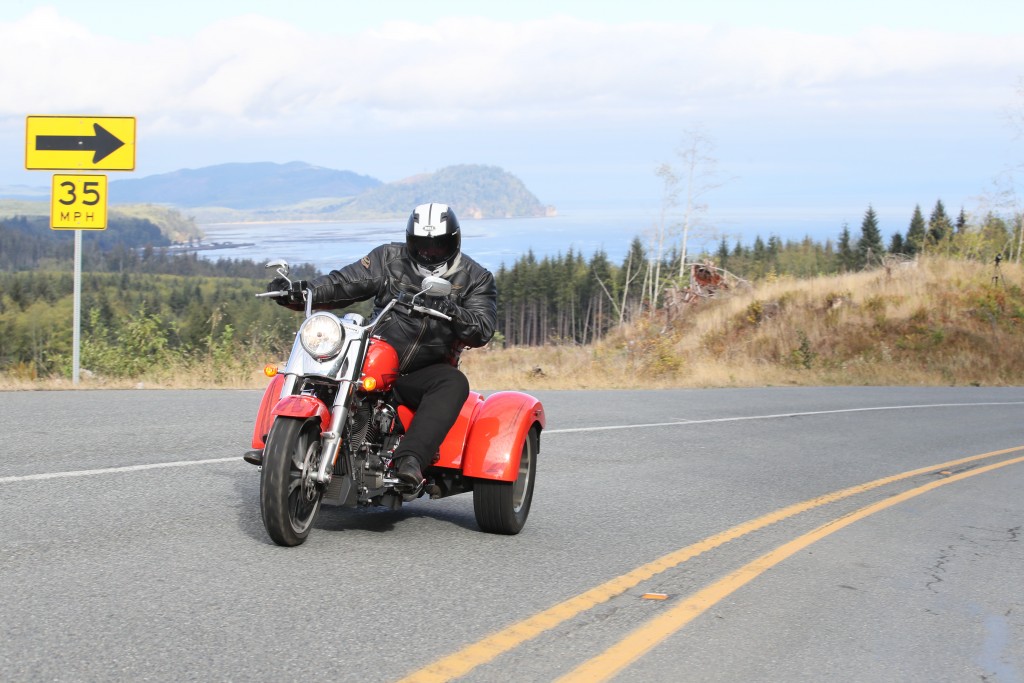 Despite many drinks, Adam wouldn't be drawn into making any predictions as to when the Harley-Davidson trikes would be offered in Australia. But now we know that they'll be available across H-D dealerships from October 2017, the Freewheeler is priced at $40,250 rideaway and the Tri Glide Ultra $50,995 rideaway.
Seeing that he spent more time riding the Freewheeler in the US than everyone else put together, Mick is uniquely positioned to tell us what he reckons and has promised us a road test for next issue.