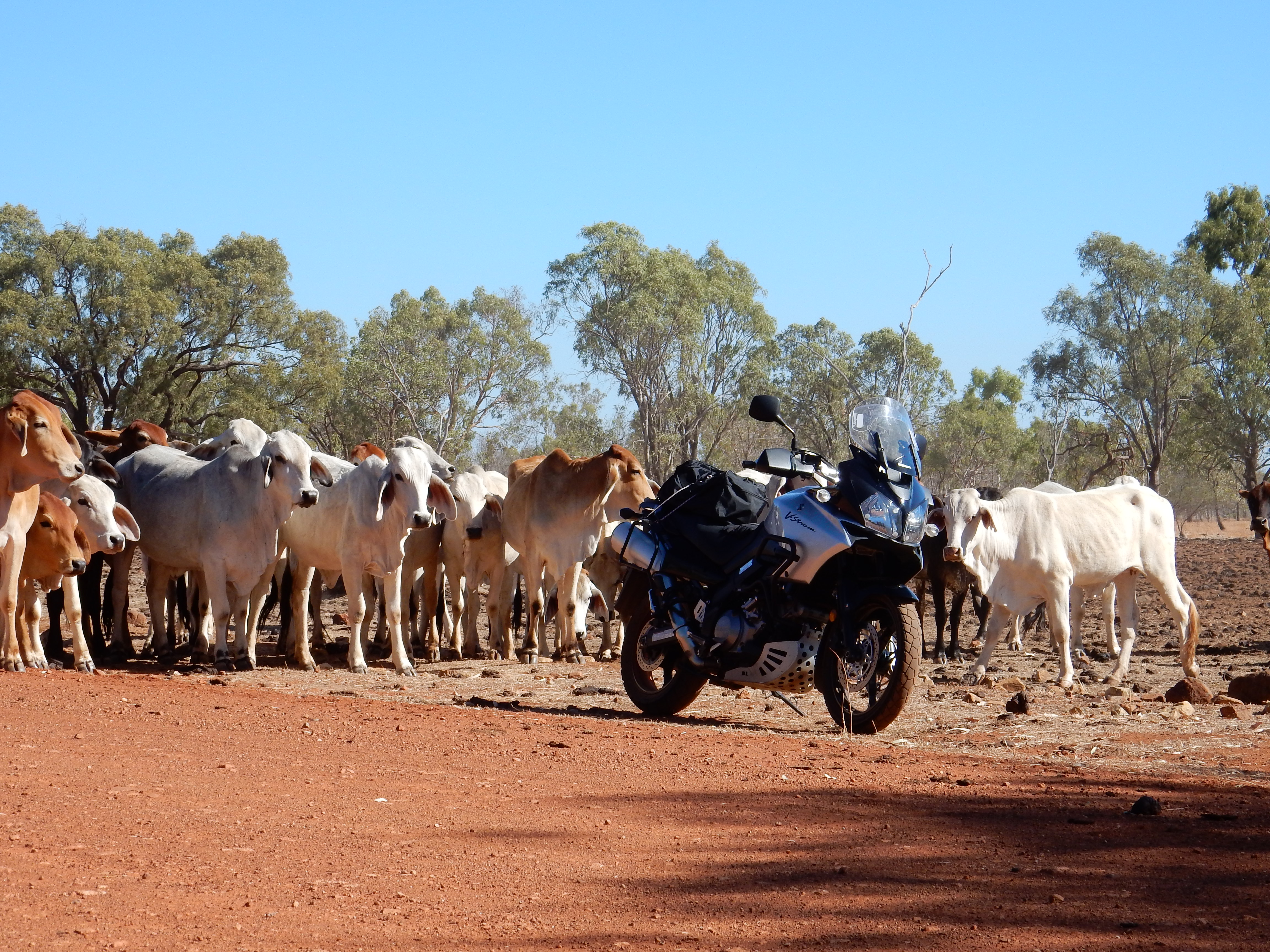 Most people haven't heard of Chillagoe. Roughly 180km from Cairns, the former mining town is now a national park area known for its limestone caves and not much more.
We're fortunate enough to live in Far-North Queensland; if you're not, get yourself to Cairns, head up the Kuranda Range Road for some great fun with twisty bits through rainforest and on to Mareeba. It is a dull little town but has some of the greatest coffee places — they grow it there, make specialty liquors, there are mango wineries as well as an ice-creamery with tropical fruits to die for. We ride through Mareeba and head left to Dimbulah, along the Burke Development Road, also known as the Wheelbarrow Road.
This is where the fossickers for gold came to find their fortunes along the Palmerston River. Most didn't but some survived. A really cool place to stay back then was the Espanol Hotel, on the left about 10km from Petford. This was once the centre of mining activity where the railroad came through. Now it's sort of a museum. We wander in there, free of charge, and take all the photos we want. No one comes to stop us or say hello. We walk around but have to watch the rotting floors.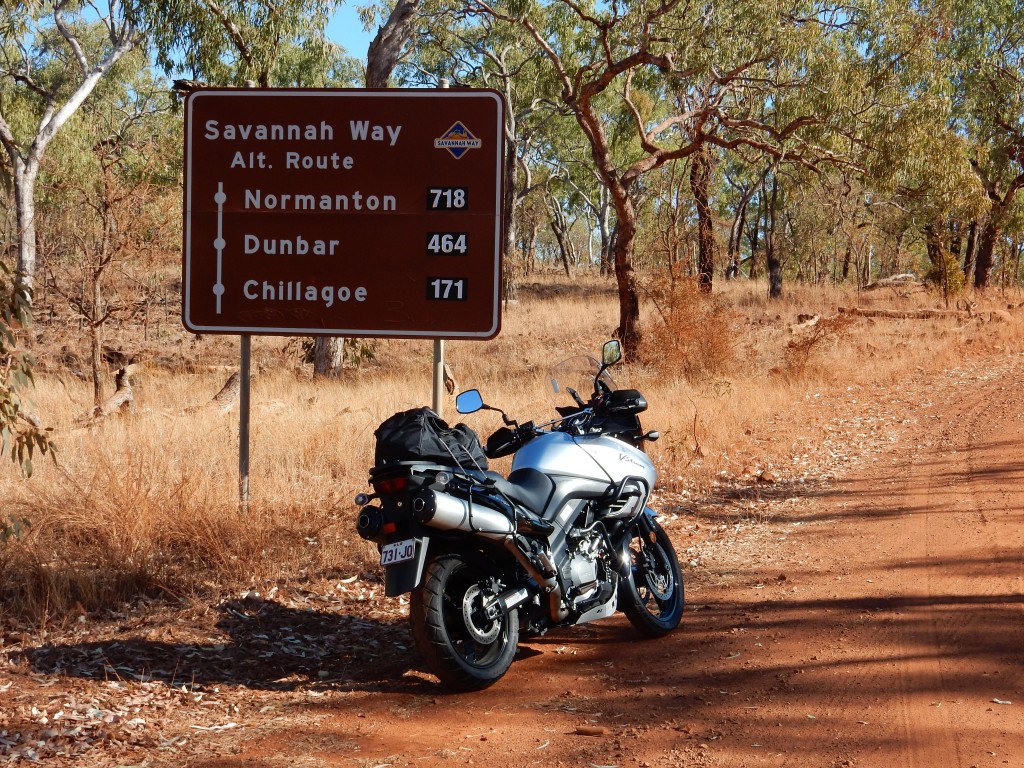 We continue on to Almaden, also once a bustling part of the mining community. Now we have to watch out for the cows. They outnumber the humans and range free all over the road. From Almaden the roads are in good condition, but after a one-lane bridge we hit the gravel. Depending on the time of year, these stretches can be corrugated. They go in 5-km sections so the last 30km to Chillagoe can seem long.
We haven't had much traffic until now but we're suddenly face with a number of large cattle trucks which spray a face-full of dirt our way every time they pass. They drive in intervals to keep from covering each other in dust, but it's pretty constant for us! As we dodge them we wonder if we've packed enough chain lube. However the surrounding scenery makes it worthwhile; dating back to the Pleistocene era, there are incredible marble outcrops with scrubby eucalypt surrounds.
Once we reach Chillagoe, there are heaps of places to choose from for accommodation. We're a strange lot — a group of former science teachers — so the idea of an observatory in the middle of nowhere seemed kinda cool. No ambient lights from the ground, just the stars.
Ian and Lyn Porter are the owners of the Chillagoe Observatory & Eco Lodge, with a love for the country as well as bikes. They accommodate up to 400 campers for special events and we're lucky that there is just one other couple there with us. We have dinner and then go out for a look through the huge telescope. Wow!
Over the years we've taught students about the planets, solar systems, galaxies, but here we're actually seeing then, for real, just as they are right now. Ian has to move the 'scope regularly to keep up with the Earth's rotation!
Just next door to the Eco Lodge is another rare find: the Fords-Only Restoration Museum. Passionate owner Tom Prior has been collecting and restoring Fords for decades — Model A, Model T, you name it, in immaculate condition in the showroom. A heap of rusting cars outside is waiting to returned to their former glory. Sure they're cars, not motorcycles, but this is incredible; a trip into the past.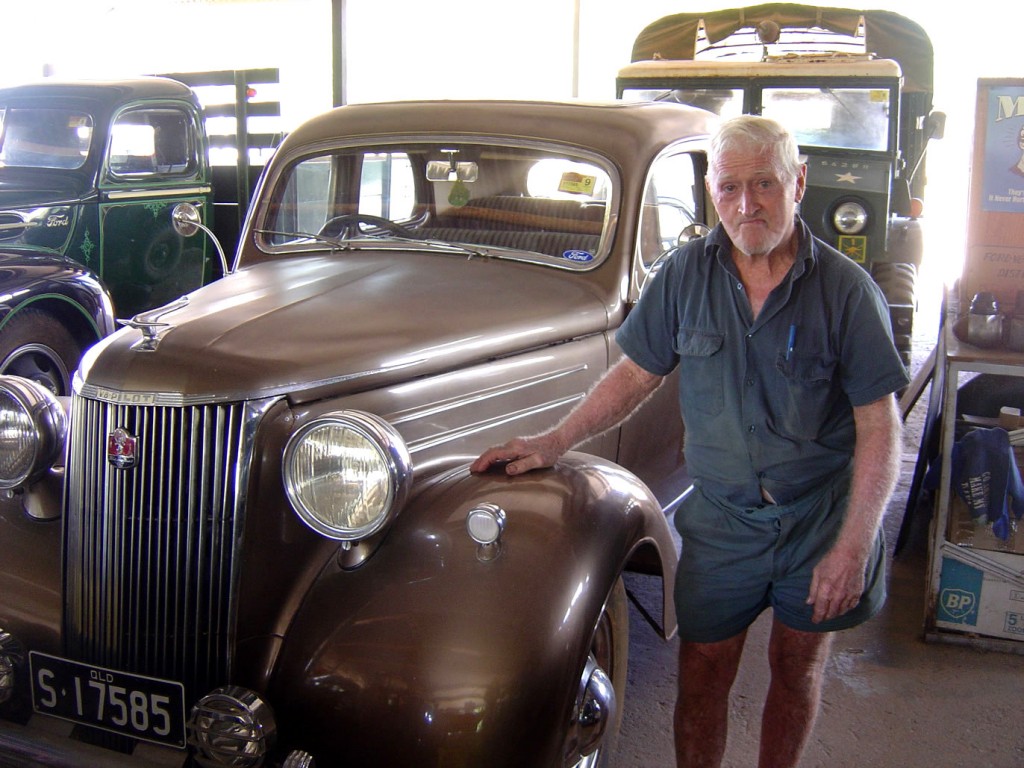 We explore the past further with a ride beyond the Chillagoe Caves, to the limestone remains of what was once the coral reef, when Australia used to be a rim of a vast inland sea. We continue further to the old copper mine smelter, which was supposed to be the centre of industry in this remote area. The copper ran out far sooner than expected, but the brick smelting towers remain, in disrepair. It's a majestic reminder of what was once a great dream.
All too soon it's time to head back to civilisation, with a bit of back-tracking to Almaden. After turning right onto the Ootann Road towards Mt Surprise, there's about 150km of fairly well-maintained dirt except for the heavy corrugation and dust. This road carries huge cattle and ore road trains; if you encounter them, there's nothing for it but to pull over and wait out the maelstrom of dust they throw up. On the other hand, you may not see another vehicle for hours.
This is hard country. When travelling the savannah, make sure you carry plenty of water and a puncture repair kit. It's also a good idea to carry a PLB in case things go really wrong. About half-way along this road, take the fork to the right towards Mt Surprise. There you'll find food, fuel, camping and the old hotel which still caters to the locals and the few truckers who stop for the night.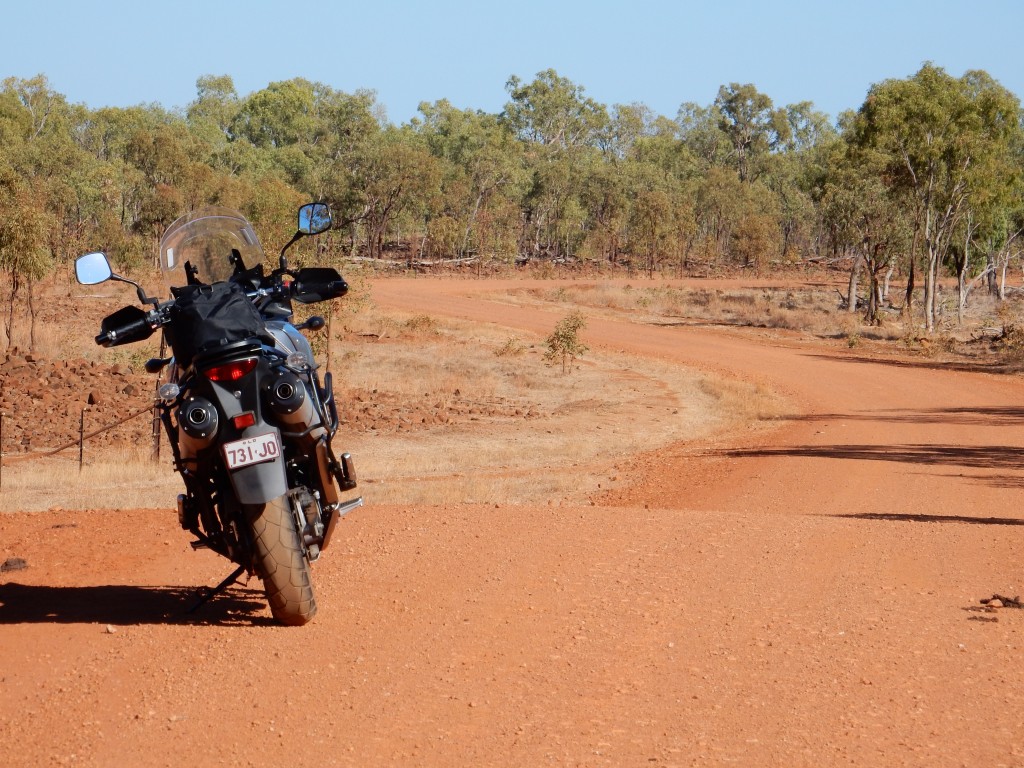 A more comfortable night can be had at the Bedrock Village Caravan Park, which offers camping or self-contained units, plus a cafe serving all-day breakfasts. The raised lava plains of this are descend to the gulf savannah so this is the perfect spot to watch the sky change colour as the sun descends past the horizon.
Heading west the next day, travelling through the old mining towns of Einasleigh and Forsyth (If you have the time stop at the Einasleigh Hotel — it's a classic), you'll get to the tiny Cobbold Gorge. After the extensive dry and dust of the Savannah Way, Cobbold Gorge is an amazing oasis. It is a deep gorge created out of red sandstone where you can go on a river tour and see what used to be part of the vast inland sea of central Australia. Freshwater crocs make their presence known along the banks.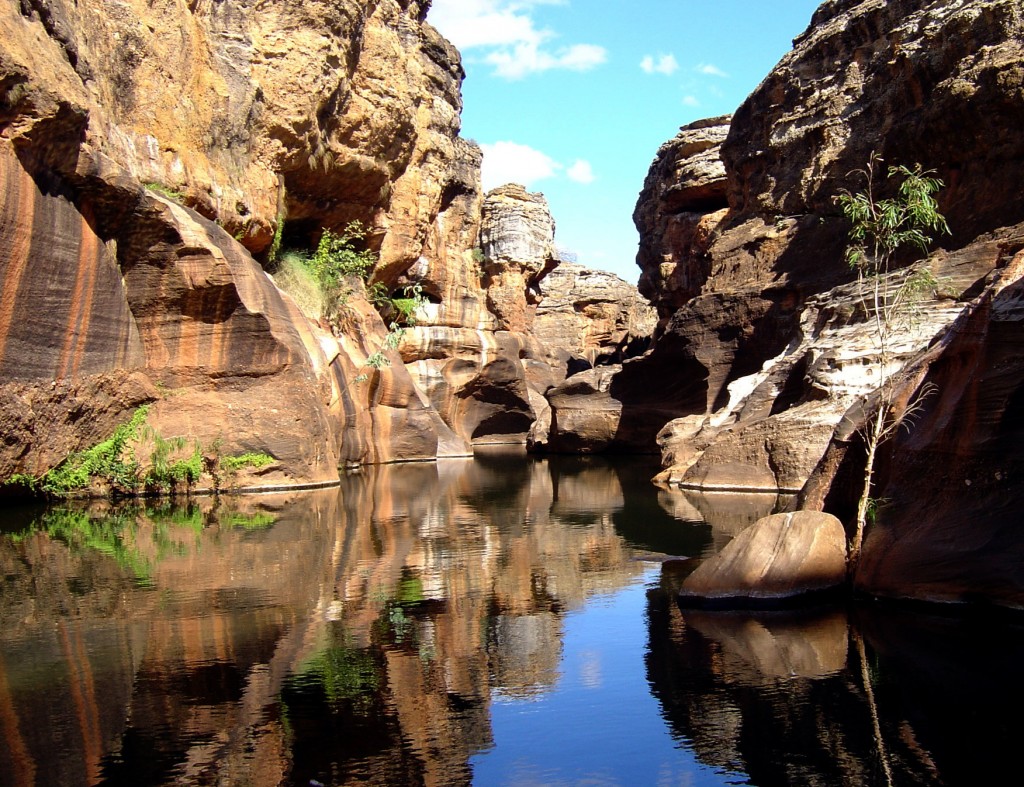 After taking this all in, it's time to head back east towards Cairns. It's a bit of a back-track to Mt Surprise, down through Innot Hot Springs, which is an unusual left-over from volcanic days. It's neat to look at, but not so neat to wash in.
Just past the hot springs you can turn left onto Silver Valley Road, a 35km dirt stretch which takes you through the bush and across to Herberton. This is an old mining town with an amazing historical village. Continue on to Cairns via the Gillies Highway for more cool riding on winding rainforest-lined roads, keeping an eye out for a pool or beach to wash the dust off.