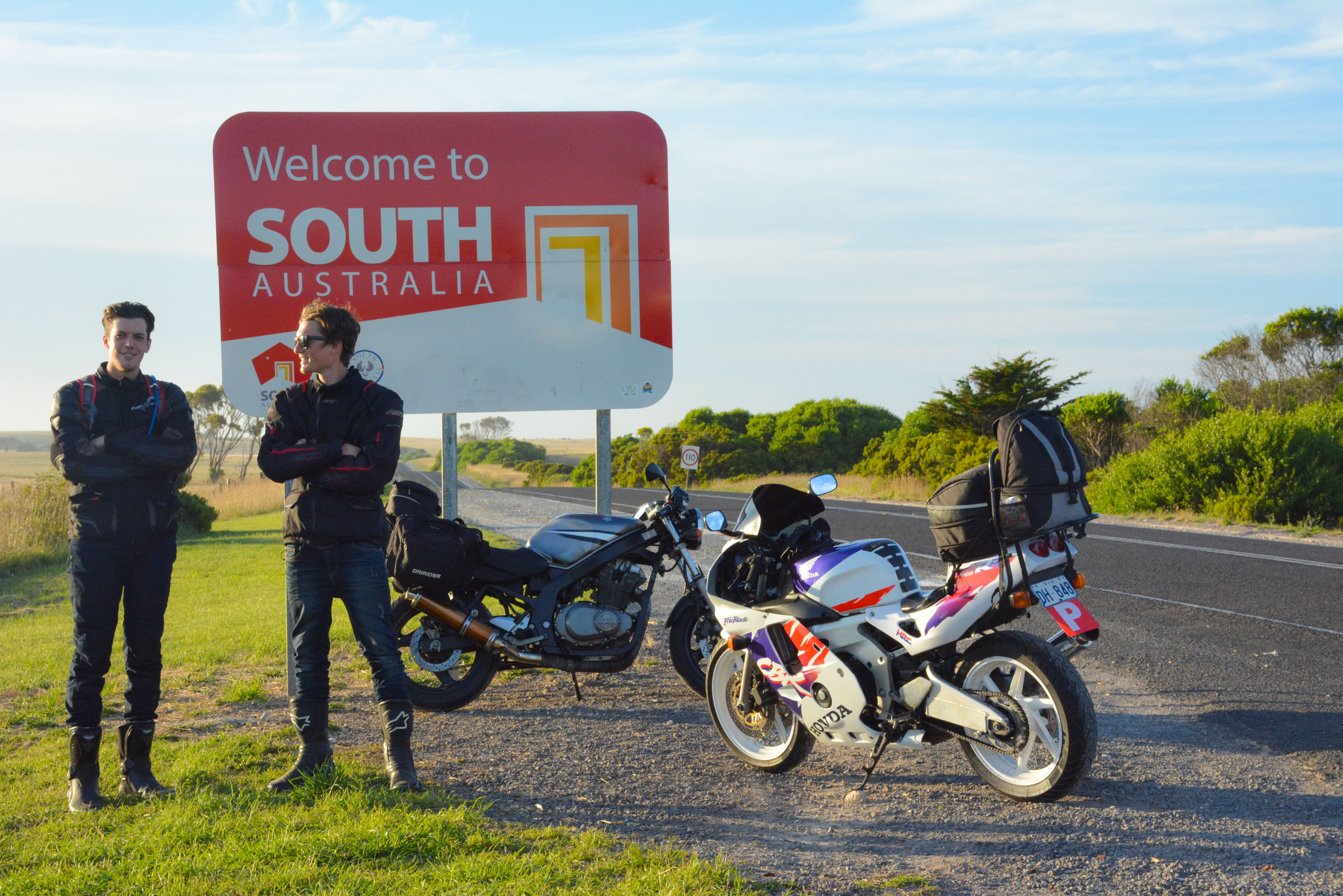 No deadlines. No itinerary. Just a couple of mates with an unrelenting desire to have fun
I've always tried to add a degree of spontaneity when I go for a ride. I think it adds to the excitement. As long as my bike is in good order and I've got a couple of pineapples in my back pocket, I'm pretty much up for anything. Ride now, and figure out the details later.
It's not the smart way to go about things; in fact, it's kinda hypocritical considering how often I speak of the importance of preparation. But at the same time, I'm not exactly traversing the Sahara any time soon, so I can usually afford to play things by ear.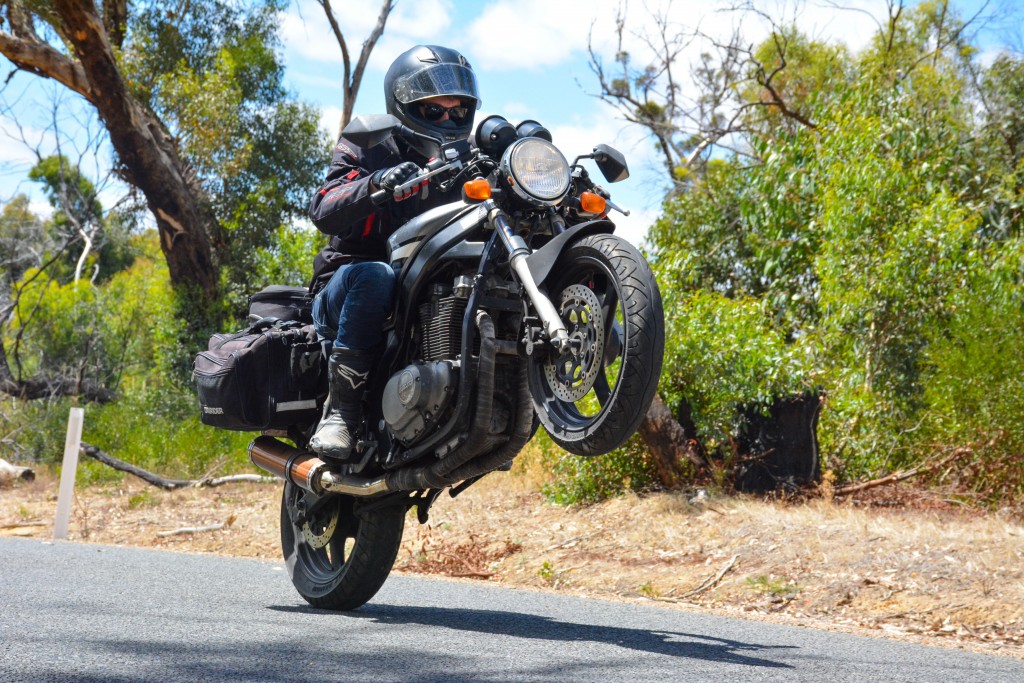 My recent trip into South Australia was decided on a whim. My close friend and fellow bike-nut Josh Wilson sent me a text:
"Work's a drag man, let's get out of here for a couple of days," he said.
I can't remember the last time I turned down a ride, so I quickly responded.
"Sure thing, dude. I haven't been to Adelaide in a while. Leave Sunday?" I asked. And just like that we were on the road.
Time was no factor, so we agreed to take the most exciting roads we could find. There wasn't a lot of science to that philosophy— we just aimed for the most squiggly line on the map and hugged the coast for as long as possible.
I was aboard my old Suzuki GS500 with some Dririder saddle bags and a backpack to carry my gear. Josh was on an even less appropriate Honda CBR250RR with a top box and tank bag. We started from my home just south of Geelong in Victoria, following our noses through Barwon Heads until ducking down our favourite twisty pass into Lorne.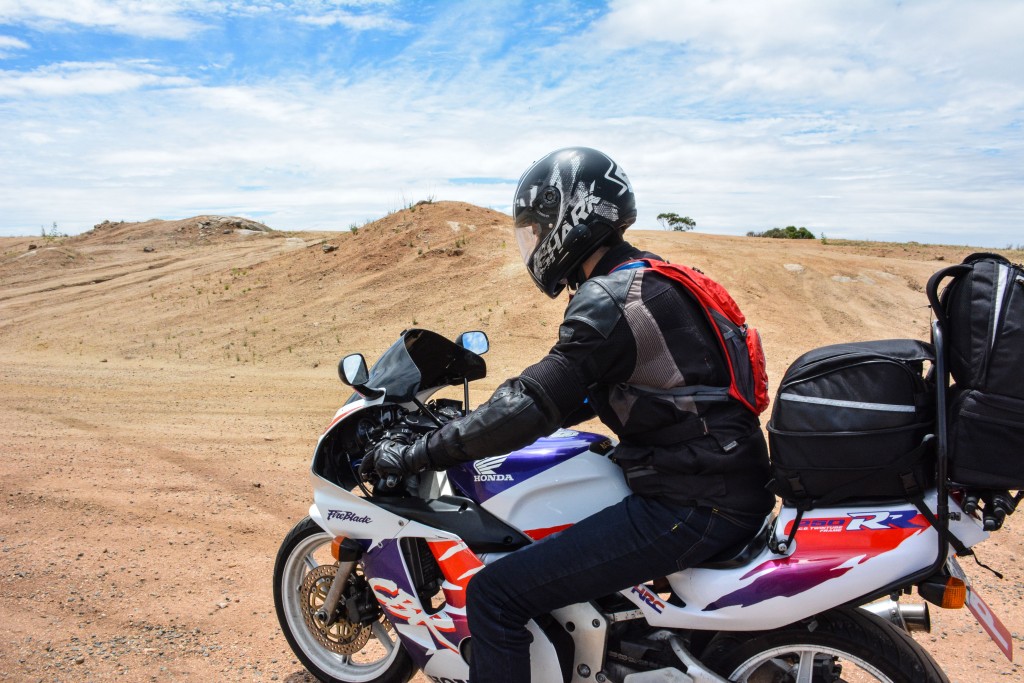 We stayed along the beach road through the Great Otway National Park, Warrnambool and Portland before veering off an unknown B road into Nelson. We were pretty remote at this point, which allowed us to start burying the needle safely and embrace that nomadic feeling best achieved on a ride of this kind. Best mates, side by side at full noise. You know that feeling.
We stopped for fuel and to exhale after our close run-in with a kangaroo, and decided that we better find a place to stay. Josh pointed to Mt Gambier on the map. "They've probably got a good boozer there," he suggested. I agreed and booked a room at the cheapest motel I could find.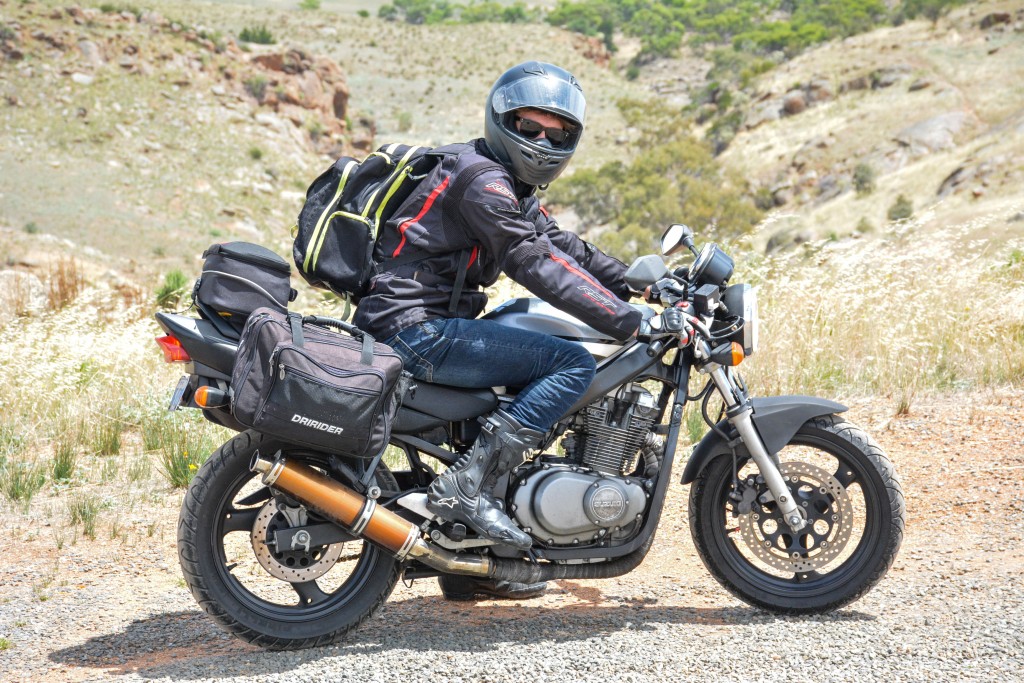 No matter the route, it's a pretty straight shot from Mt Gambier to Adelaide, so we took the opportunity to spend the second day stopping at tourist attractions and hooning around on the odd dirt road. We then checked in to a half-fancy hotel in Adelaide before filling our guts at the local Irish pub. It was at this stage that we realised our critical error of only packing a couple of shirts with our bike gear. Rookie mistake, but one easily fixed by a quick stop at the local department store.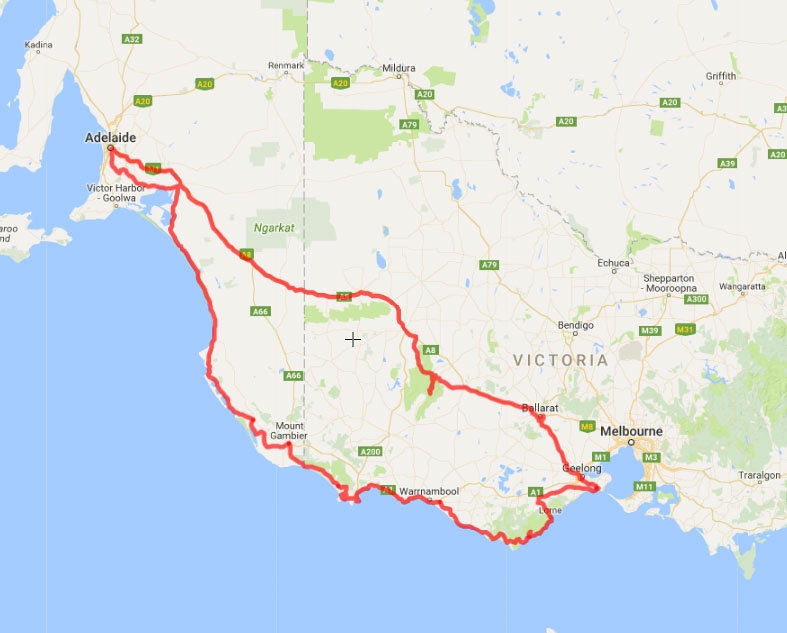 We decided to take an inland route back into Melbourne, avoiding the dreaded highway as often as we could. Once over the border, we set our sights for the awesome roads in the Grampians. This would be where we split up, so we took the time to laugh and recap on those exciting couple of days over lunch.
We didn't set any records, and we didn't plan as well as we should have, but we had an absolute blast exploring our little corner of the world. And if you ask me, that's all that matters.