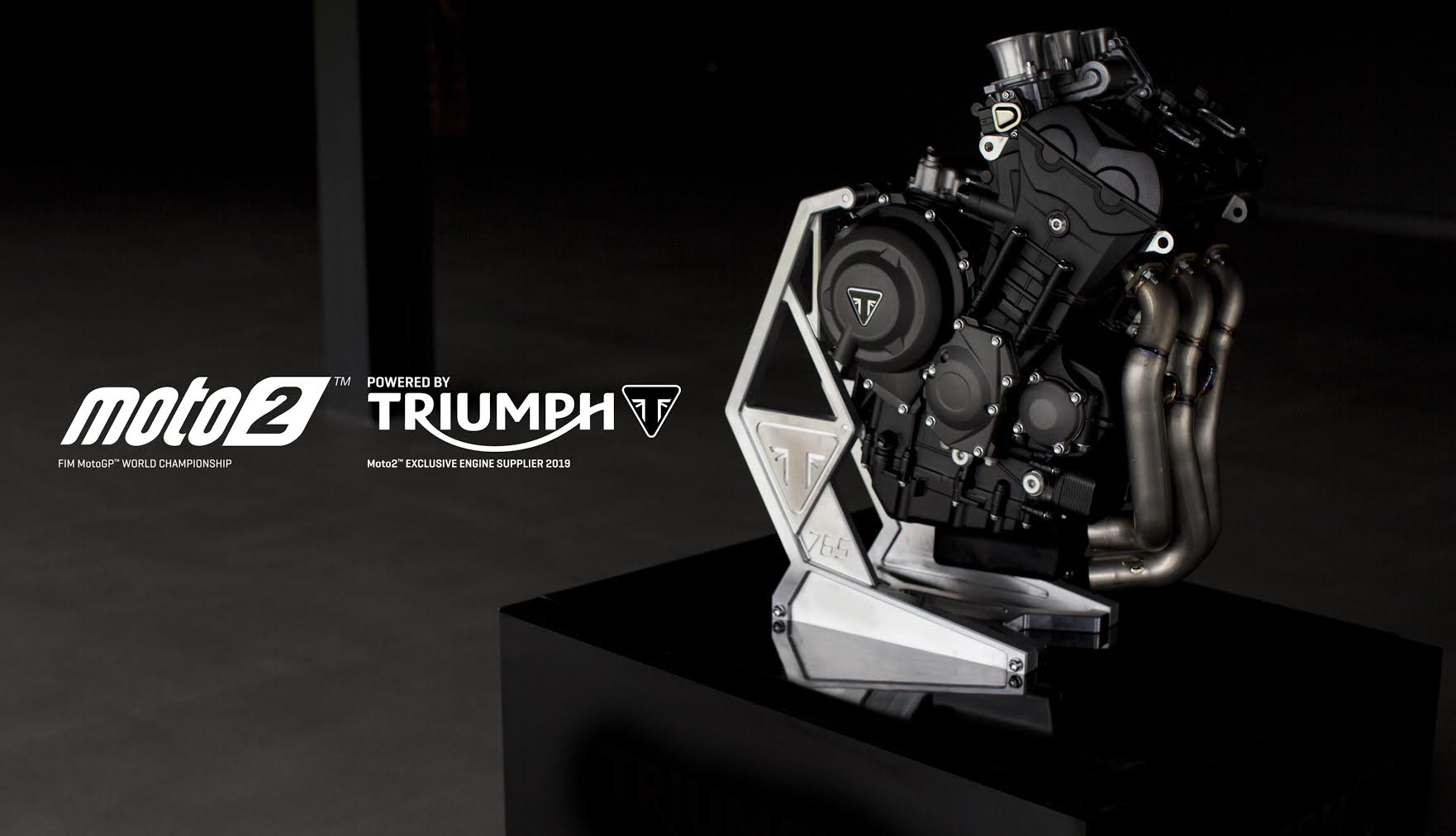 Triumph Motorcycles has been announced as official engine supplier to the Moto2 Championship from the 2019 season onwards.
The English bike brand has signed a three-year contract with Dorna — the commerical rights holder of MotoGP — to supply a dedicated race-tuned triple engine.
The 765cc three-cylinder engine is based on the powerplant from the all-new Triumph Street Triple and has received the following modifications;
– Modified cylinder head with revised inlet and exhaust ports for optimised gas flow
– Titanium valves and stiffer valve springs for increased rpm
– Low Output race kit alternator for reduced inertia
– Taller 1st gear ratio
– Race developed slipper clutch which will be tuneable
– Specific race ECU; which will be developed with Magneti Marelli
– Revised engine covers for reduced width
– Different sump to allow for improved header run
Triumphs says that the race specification Triumph 765cc Moto2 engine has been developed further to allow the engine to breathe more freely and rev harder than the production bike; increasing overall performance. Other changes have been made specifically to adapt the engine for race use.