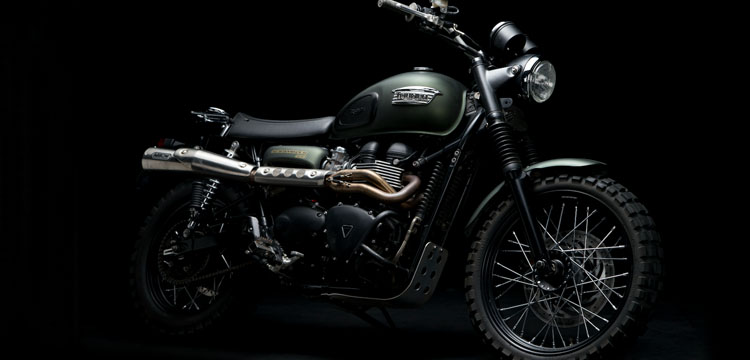 A Triumph Scrambler used in the latest Jurassic Park movie has sold in a charity auction for $61,100, and the proceeds have gone to the Distinguished Gentleman's Ride in aid of prostate cancer research.
The green Scrambler was one of three used in the movie, and appeared in scenes alongside fast-running Raptors as star Chriss Pratt gunned it across country.
Of the other two, Pratt owns one and Triumph has kept the other.
The international online auction was open for 10 days and attracted 90 bids.