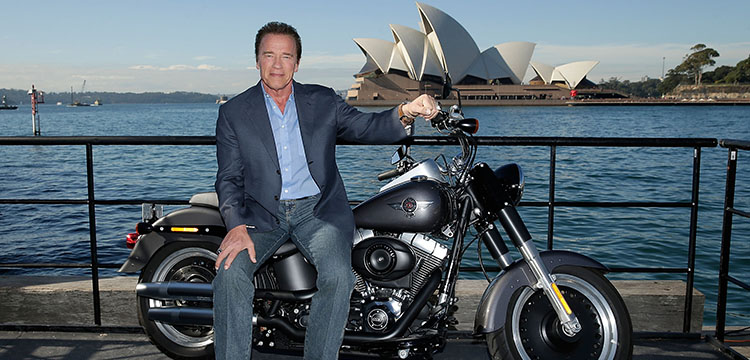 You can win a Harley-Davidson Fat Boy Lo by watching the new Terminator Genisys action movie thanks to a ocmpetition being run on the TENplay website in conjunction with the debut of the fifth instalment in the famous Terminator series.
You could also win other prizes by test riding any Harley-Davidson model.
The Fat Boy and Terminator have long been linked after the then-new Harley model featured prominently in 1991's Terminator 2: Judgment Day, which featured the famous scene in which the Terminator jumps a Fat Boy off a bridge.
And in a happy coincidence for the latest movie's Genisys name, the Fat Boy's starring role in Terminator 2 coincided with the genesis of Harley-Davidson's rise to the success it still enjoys today.
The giveaway is running on the TENplay website from June 15 to 28.
And from June 14 to 21, if you go to the Harley-Davidson Australia website and register to test ride any model, you could win one of 60 Terminator Genisys prize packs worth $270.
The Terminator Genisys trailer includes a few glimpses of bikes: