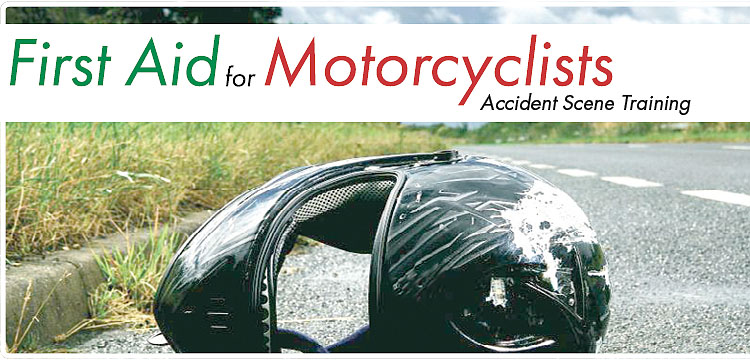 First aid courses specifically for motorcyclists are being conducted all around Australia as the course providers set out on a national tour.
First Aid for Motorcyclists was established by Tracy Hughes and Roger Fance and has been so successful in its short history that it is now endorsed by more than a dozen bike organisations, including Harley-Davidson, HART and SMIDSY Campaign backers Maurice Blackburn Lawyers.
They featured in issue 110 of Australian Road Rider.
The half-day courses cost just $78 per person and cover all the major concerns that riders face before and after accidents. The Ulysses Club offers a 50% rebate to its members, so highly does the club regard the course.
Topics of the hands-on training include the usuall first aid subjects as well as emergency removal of helmets, accidence scene management, dealing with fractures and crush injuries, and neck and spinal injuries.
You'll also learn about accident prevention and legal implications.
Tracy and Roger emphasise that this is not a typical first aid course, because of its strong focus on the needs of motorcyclists.
They have started the courses in southeast Queensland this month and will travel through NSW, the ACT and Victoria from October through to February, before going on to SA and WA in MArch and April.
Dates and locations are published on the First Aid for Motorcyclists website, where you can also book yourself and your friends into the courses.