On any ride being comfortable is key. You have 2 hands 2 feet but only one bum… make sure your one bum is a comfy one.
At GoodWool they have been finding ways for riding to be as comfortable and enjoyable an experience as possible. These years of experience resulted in the design and creation of their signature sheepskin woolen seat covers, offering maximum comfort each time you go on a ride.
With a great range of available products to be made from genuine sheep wool, you will be hard pressed to find one which does not suit your riding needs.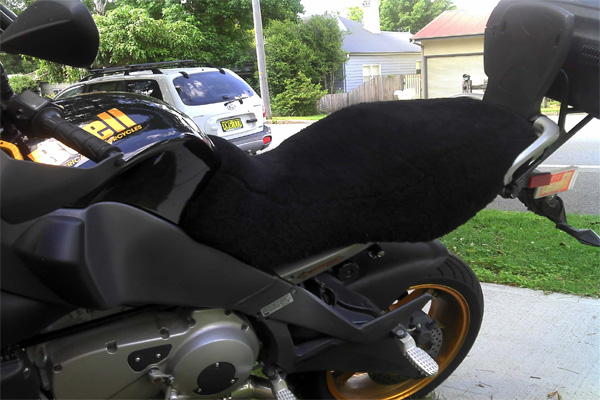 Located in Berry (Southern NSW), GoodWool is the perfect destination to stop in at when out riding. Offering custom made woolen products for anything from bikes to crutches, GoodWool is your one stop-shop for all genuine sheepskin needs.
GoodWool can be found at 49 Queen Street, Berry, NSW.
Opening Hours: Mon-Fri 9am-4pm; Sat 10am-1pm;
Other times by appointment
P: 02 4464 2081
W: GoodWool