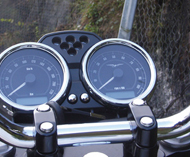 World's Best Bike Roads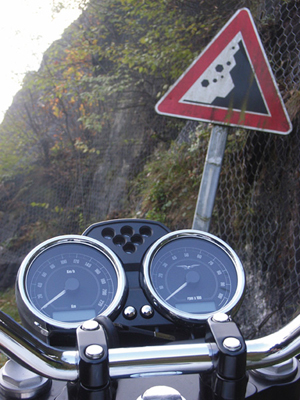 Suggestions are rolling in — thank you!
When I asked you, our readers, for nominations to the final and definitive list of great bike roads — otherwise known as the Bear's Bucket List — I was hoping I'd get a bit of a short list that I could whittle down to a few contenders, which I'd then ride.
I might have to reconsider that idea; you have been nothing if not helpful and there are now many, many roads on a list that's anything but short.
It's not especially predictable, either.
Sure, the usual suspects have been mentioned, but there are a lot of other roads I'd either (and mostly) never heard of or hadn't considered for this kind of signal honour. One example is Going-To-The-Sun-Road in Glacier National Park, Montana — I'd never heard of it and it's obviously a corker!
I'd better start looking after myself a bit better or I won't last long enough to ride even the short list!
A few modest proposals
"Hi, Peter," writes regular correspondent Urio Bonacina from Wollongong. "I have just been reading the latest Cruiser mag. My nomination goes to the Stelvio Pass. I don't know too much about any others except for the Oxley Highway. I put this must-do ride in my Bucket List; with some 49 hairpins it has to be great.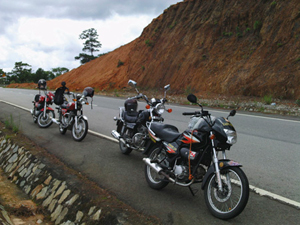 "My intention would be to hire a Moto Guzzi from your friend in Mandello del Lario if he is still in business. So if you do decide to do this run I would be very interested in bike hire, accommodation, food and fuel etc and the best time to do this trip.
"Keep up the good work, and if you want company I will be more than happy to come along to carry your camera."
You know, oddly enough there never seems to be any shortage of camera carriers, Urio. Agostini's in Mandello is still renting out bikes, although my friend Alis no longer owns the place. I'm still happy to recommend it. The time to go would be autumn or spring; it's bloody freezing and often snowed in winter and incredibly busy in summer.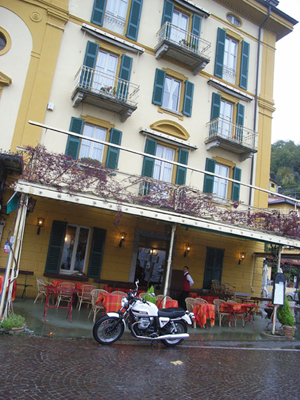 But you don't need to go to Italy to find great roads — at least according to David Harris. "Hi, Bear," he writes. "Being an aged rider like you, I could name any number of roads that I enjoy riding. One which stands out for me is the Monaro and Cann Valley Highway between Cooma, Bombala and on to Cann River in Victoria."
Too right, David. A beautiful road, especially since they sealed it all.
Chris Shelling takes us somewhere in between Australia and Europe: to Vietnam. "My nomination for the best road is the back road from Nha Trang to Da Lat in Vietnam. My friends and I have just got back from an amazing trip, including a ride over some incredible countryside in Vietnam. I've attached a photo of the bikes on the side of the road — all 125s."
I've got to get to Vietnam some time, truly. The only reason I can think of why I haven't gone already is because "going to Vietnam" wasn't a fun trip at all when I was younger …
And, on another continent again, Bill Cagnacci suggests an old favourite. "Dear Peter, I would like to nominate the Blue Ridge Parkway from Waynesboro, Virginia to Cherokee, North Carolina. I've been along part of the Parkway north of Ashville and found the road seems to meet all your requirements: great road; stunning scenery; quaint villages with great food; and sometimes challenging conditions, which adds to the flavour of the area."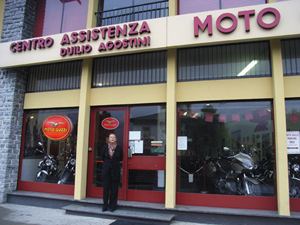 You forgot my relatives, Bill — some of the campsites along the Blue Ridge Parkway have signs warning quite specifically about bears!
That will have to do for this issue; more suggestions in the next one and by all means keep them coming!
PT