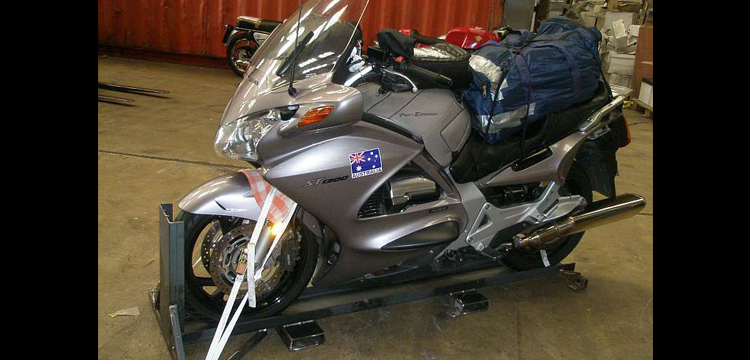 Ride your bike around the world next year by taking advantage of plans by Aussie motorbike transport company Get Routed to ship bikes to Europe, North America and back to Australia.
Get Routed has announced a special schedule which will give you 10 weeks in Europe followed by another 10 weeks in the USA and Canada on your bike.
Operator Dave Milligan, regarded as one of the best in the business when it comes to international motorcycle shipping, has a shipment going from Australia to Spain, from where he's leading a ride taking in Portugal and France before heading on to the Isle of Man TT.
"I was always going to do another shipment of Aussie bikes to Barcelona," he says. "The shipment I did in 2012 was a successful experiment and I've decided to repeat the exercise with an added twist."
So this time, after the TT in June, he's shipping bikes from the UK to Canada. Not only that, but another lot of bikes will come  from Australia to Vancouver about the same time. He'll then take all the bikes back to Australia by November.
"I'm currently working on a price to get the bikes from the UK to North America (probably Montreal or Vancouver) to catch up with my wife, Maggie, whose bike will be going in the shipment from Australia to Vancouver," Dave says.
If you're keen, email Dave on dave@getrouted.com.au but don't call him as he's in Athens at the start of a three-month ride in Greece, Italy and France, which includes the islands of Crete, Sicily, Sardinia and Corsica. Not that we're jealous. Much.