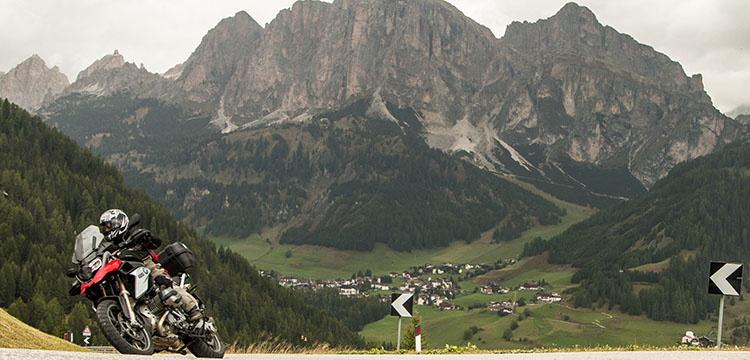 What's the number one reason to treat yourself to a ride in Europe? Pass! Number two reason? Another pass! Mountain passes, that is. Specifically, Alpine ones.
I'm sitting in the bar having a beer after riding six passes in the Dolomites, part of the European Alps, on a ride that was only 132km long.
Even the roads connecting the passes were amazing. Transport sections? Hardly!
All the while, a battle raged between my need for adrenaline and my appreciation of beauty. My eyes didn't know whether to watch the road or the stupendous views.
It was all on a so-called rest day based in Corvara, Italy, on an Adriatic Moto Tours trip, and as usual it has reminded me that extending myself to see and ride the world should be one of life's top priorities.
The people around me on the tour feel just the same. Some are on their first trip, some on one of many. All are having a blast. I'm one of three Aussies who've made the trek over here.
It's not just the roads and scenery. The food, wine, accommodation and company has been brilliant. I've even spent a night in a castle!
Tomorrow's another rest day in Corvara. There are still a bunch of passes nearby, so I know what I'll be doing.