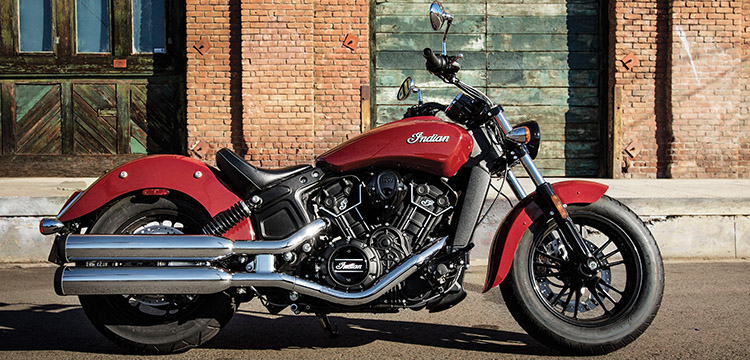 The $17,995 Indian Scout Sixty introduces a cheaper, smaller, 78hp model to the American brand's mid-size cruiser range.
The power may be down, but the Scout Sixty has more than any other cruiser of about the same capacity, something you'd expect of the high-tech Indian engine.
In this guise it ditches one gear ratio to become a five-speeder, gains a couple of kilos and saves you $800 against the 1130cc model.
The 999cc engine sits in the same chassis as the original 1130cc, 100hp Scout but a number of changes help make it a new entry point for Indian ownership.
Rather than the shine of the bigger Scout, this one features blacked out engine covers, for example.
But it retains the suspension, ABS brakes and wheels of the larger model.
Torque hasn't dropped far, from 98Nm at 5900rpm to 89Nm at 5600rpm, and the figures seem to support Indian's statement that the power is flexible through the rev range.
It'll be sold in Thunder Black at $17,995, with a small premium added if you want Indian Motorcycle Red or Pearl White.
Indian will increase the Scout range further, with another model expected to announced in the not too distant future.