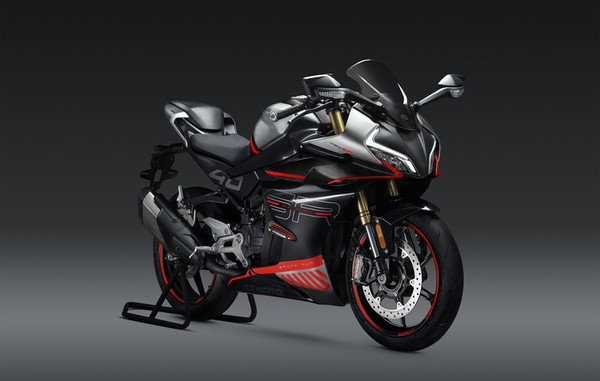 We don't know much, but here's a new bike which looks pretty interesting…
The new CFmoto 450SR is a 450cc twin producing about 50hp and weighing in at just 168kg – so we're not sure if it will be Learner Legal yet… but it looks like it will be a hoot around a track, especially a short circuit like Wakefield Park.
It's landing in Australia in the last quarter of 2022. More when we know it!
Features include:
Torque: 39Nm at 7600rpm
Five-inch TFT screen
Winglets for increased downforce
Fuel capacity: 14 litres
Seat height: 795mm (785mm and 815mm options)
Quick-release air filter
Brembo brakes
Bosch ABS