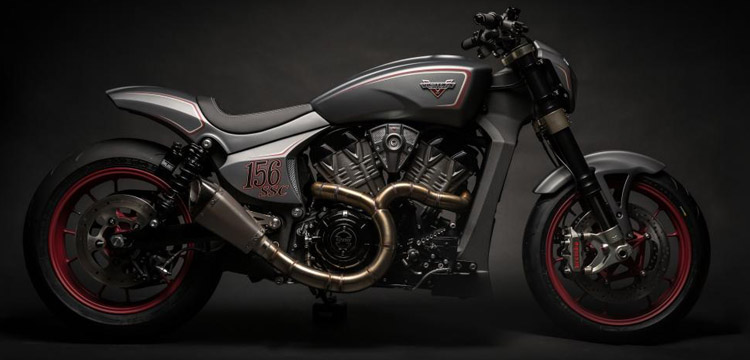 "We want to bring the American motorcycle into the 21st Century," says Mike Song, chief designer of Victory's upcoming Octane motorcycle, and that's a noble sentiment.
I hope he succeeds and that the Octane is what it promises to be: a powerful, advanced machine that retains some of the charm of a traditional cruiser without making the mistake of being low-tech and crude.
I also hope he fails to force everyone else to follow suit, because if we lose the American motorcycle of the 20th Century, we lose an amazing piece of two-wheeled heritage that will never come back.
There's a reason Harley-Davidson has been so successful, and that Indian's Chief has so quickly become established in the market. A huge number of us love their old-fashioned character, both aesthetically and mechanically.
In launching the new Himalayan adventure-tourer, Royal Enfield made the bold claim that it is now the "fastest growing motorcycle brand in the world", and while I admit I haven't raced off to verify the statement, it's true to say the brand's current success is due in large part to the antiquity of the legendary Bullet-based models.
The Bullets are the last traces of the British motorcycle industry's heydays and have not changed significantly since the 1950s.
Even more modern bikes like Suzuki's bulletproof DR650S should be considered dated and destined for history books, but instead they've gone from strength to strength as riders have discovered not only that they're still good to ride, they funcitonal in today's world.
Mike, go for it; do your best with the Octane, which I can't wait to see and ride. I'm genuinely excited it and by what you're going to achieve with it.
But forgive me if I don't wish you every success. Not if it means those 20th Century American motorcycles disappear.