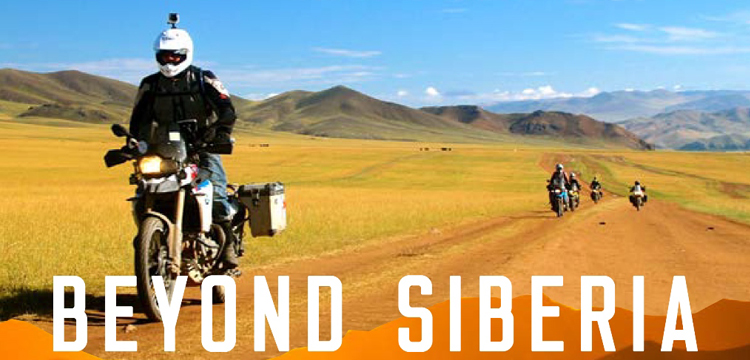 Australia's Compass Expeditions led a 105-day, 30,000km ride from the UK to Siberia, culminating in one of the greatest challenges of all, the Road of Bones — and the documentary of the extraordinary journey is about to debut in Cannes.
"Beyond Siberia  Riding the Road of Bones" follows the international group of 16 riders who joined Compass for the expedition, and was produced by film maker Robin Newell.
Newell has created a documentary of two one-hour episodes which will first be seen at the MIPTV digital TV festival in Cannes, France, from April 13 to 16. It is narrated by Charley Boorman.
"It's about time the world caught on how exciting riding motorbikes is, and launching at such a prestigious TV and film market is testament to that," said Jerry Cook of Compass Expeditions.
Meanwhile, ARR will bring you the full story of the expedition in issue 112, on sale on March 19.
"After two years of planning we departed on the 105-day expedition from the UK to France, Belgium, Germany, Austria, Hungary, Romania, Bulgaria, Turkey, Georgia, Kazakhstan, Uzbekistan, Kyrgyzstan, Mongolia and Russia," trip leader Mick MacDonald says.
"We rode into Magadan a day late after riding 28,500 kays and suffering 18 flat tyres in the final five days."
By Mick Matheson