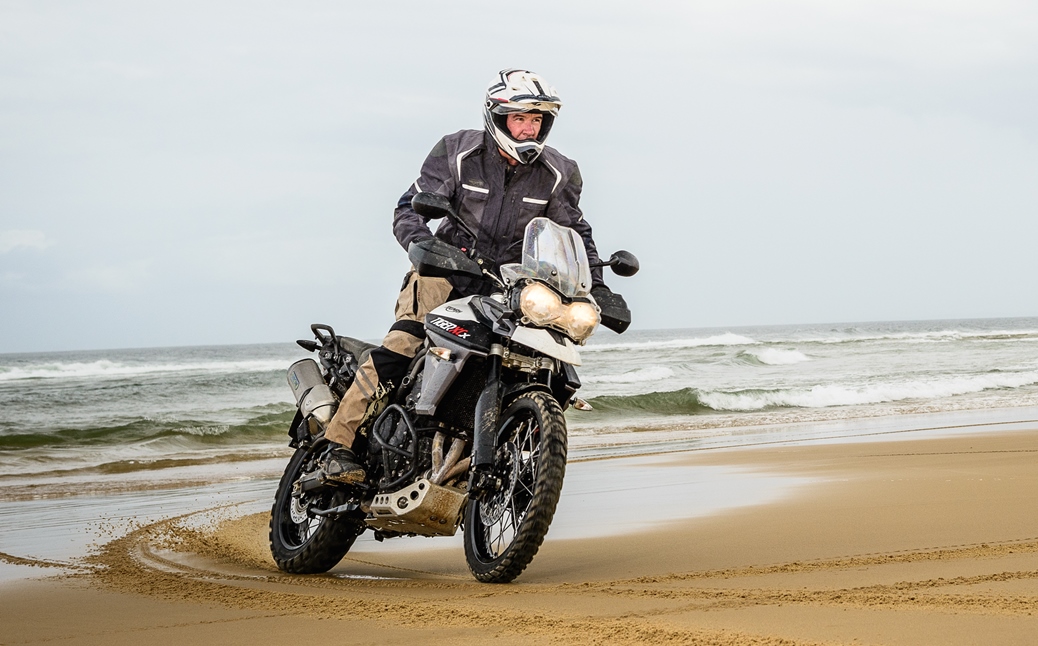 Triumph's new Tiger 800XCx is an adventure-touring weapon that takes all that was good about the first one and boosts it with WP suspension, a clever electronics package and more — and you can see us testing it in this video.
The media launch of the latest Tiger was held in the some of the wildest country on the Great Dividing Range, from Coffs Harbour south to Newcastle in NSW.
We took the Tiger into magnificently steep mountain terrain, along the glorious curves of the Oxley Highway and even out into the dunes of Stockton Beach.
I was very impressed by the new Triumph, which is a marked improvement on what was already an excellent all-rounder. I completed the inaugural 7500km APC Rally on the 2010 model, effortlessly climbing Big Red in the Simpson Desert while fully loaded, and I'd rate this new one as even more capable and comfortable.
The 800XCx proves the point that fitting great suspension is one of the keys to creating a great motorcycle. The WP setup sets a very high starting point for the rest of the upgrades.
Check out the video action here and look out for ARR's full story in issue 114.
By Mick Matheson